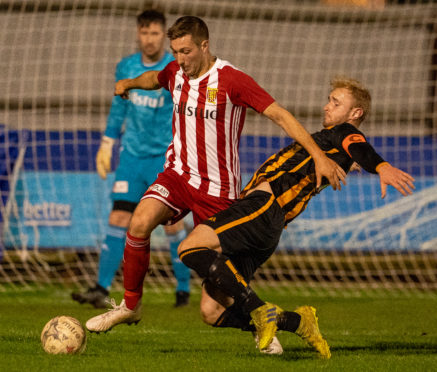 Deveronvale boss Steve Dolan insists there are no plans to try sign defender Michael Clark on a permanent basis.
Clark joined the Banffers on loan from Formartine United at the weekend on a short-term deal, to provide defensive cover.
The pair worked together previously at Huntly, where Clark was captain, and Dolan was pleased to get him on board for at least the next month.
However, given Formartine paid a transfer fee to Huntly to bring Clark in last summer, Dolan has made no plans as yet to try pursue a permanent transfer.
He said: "I think it would come down to finances. If things work out well, then it's up to Michael. But we're not even thinking about it, we're just happy to get him for the short-term.
"It's about getting game-time for Michael and we're needing competition in that area. We're a bit short – we're just left with the three that play at the back. He gives us that wee bit of cover.
"I know Michael from Huntly. He's pretty vocal and a leader on the park. He's got a good goal record too – I think he got 10 or 12 goals the season before last at Huntly – so he'll be a threat. He plays with a lot of experienced boys at Formartine and he'll bring a wee bit of experience to us."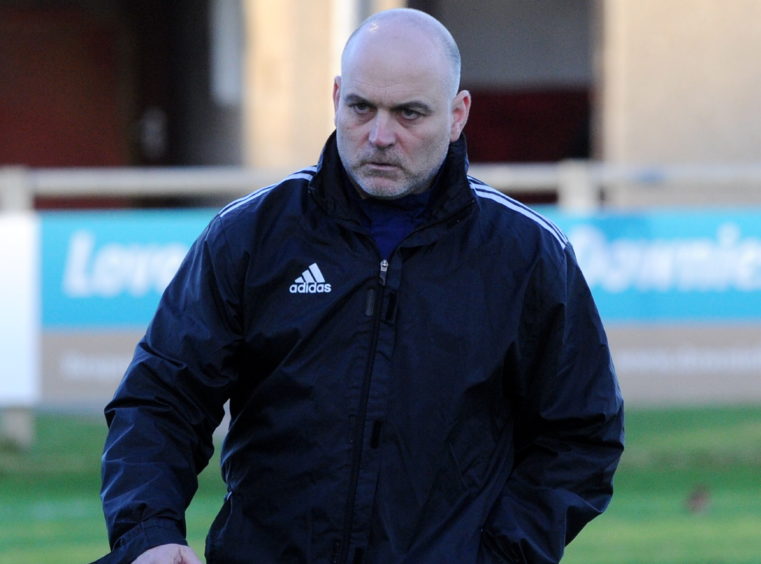 'Vale also loaned out Kevin Adams to East End and Ross Archibald to Forres Thistle, with Dolan anticipating no further changes to his squad for the remainder of the campaign.
The Princess Royal Park manager wants to see greater consistency and resilience from his side, in a bid to lift the club up the Highland League table.
Dolan added: "We've got to try win as many games as we can. We've had a few bad performances and we can't let that come into our game.
"We don't get a lot of draws – it's wins or losses. When things are not going well, you need to dig in and make it difficult for the opposition. The top teams don't lose too many games."