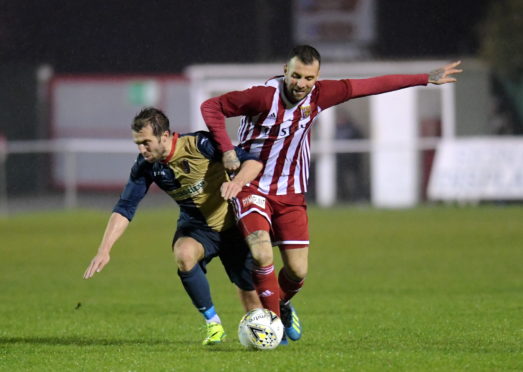 Gary McGowan was prepared to call time on his career this summer until Banks o'Dee came calling.
With a year still to run on his Formartine United contract, balancing a full-time job and studying for a degree was leaving McGowan with little time left for football.
He had intended to retire. However, after working on his fitness during lockdown, a conversation with Spain Park boss Jamie Watt convinced him to reverse the decision and play junior football.
A deal was agreed with Formartine United to bring McGowan to the North Superleague side, with the 35-year-old training with his new team-mates for the first time this week.
McGowan said: "I wasn't playing as much as I wanted to play and I'd taken on a degree as well as my job. I felt it might have been the right time to step away, being 35.
"When lockdown had started I was doing a lot of running – I'm probably fitter than I've have ever been. I had a bit of interest, asking if I would consider playing on, and Banks o'Dee were keen.
"I spoke to Paul Lawson and he didn't ask me to leave. But if I wanted to leave, he would have to put me on the transfer list. Banks o'Dee managed to strike a deal and I'm looking forward to it.
"The facilities they have got and the pitch, it's all set up in a good way. They've done really well in the juniors in the last four or five years and competed well in all the cups they're in. It's a club that's got good ambitions."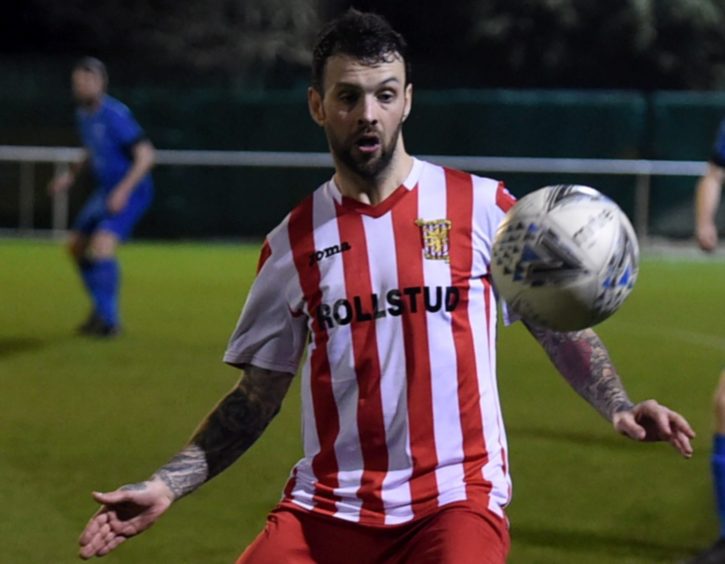 McGowan the infrastructure is in place for the club to eventually make the step up to the Highland League – but does not think he will be involved.
He added: "I think eventually they might go into the Highland League but I'm 35 and the lure of it was because it's local to Aberdeen. The travelling side of the Highland League was getting a bit much with my degree.
"The degree is full-time and with my job, it works better with my life. I'd been travelling to Wick, Brora and Fort William for 19 years. It's time to try something new."
He has just finished the first year of a construction project management degree at RGU, with three more to go.
McGowan, an assistant site manager at Cala Homes, said: "It's all online and my nights are taken up writing essays and reports. At the grand old age of 35, I never thought I'd be doing that.
"This is my first time at university. I'm a joiner by trade and I wouldn't say I'm the most academic man in the world. But if you put your mind to anything, you can do it."