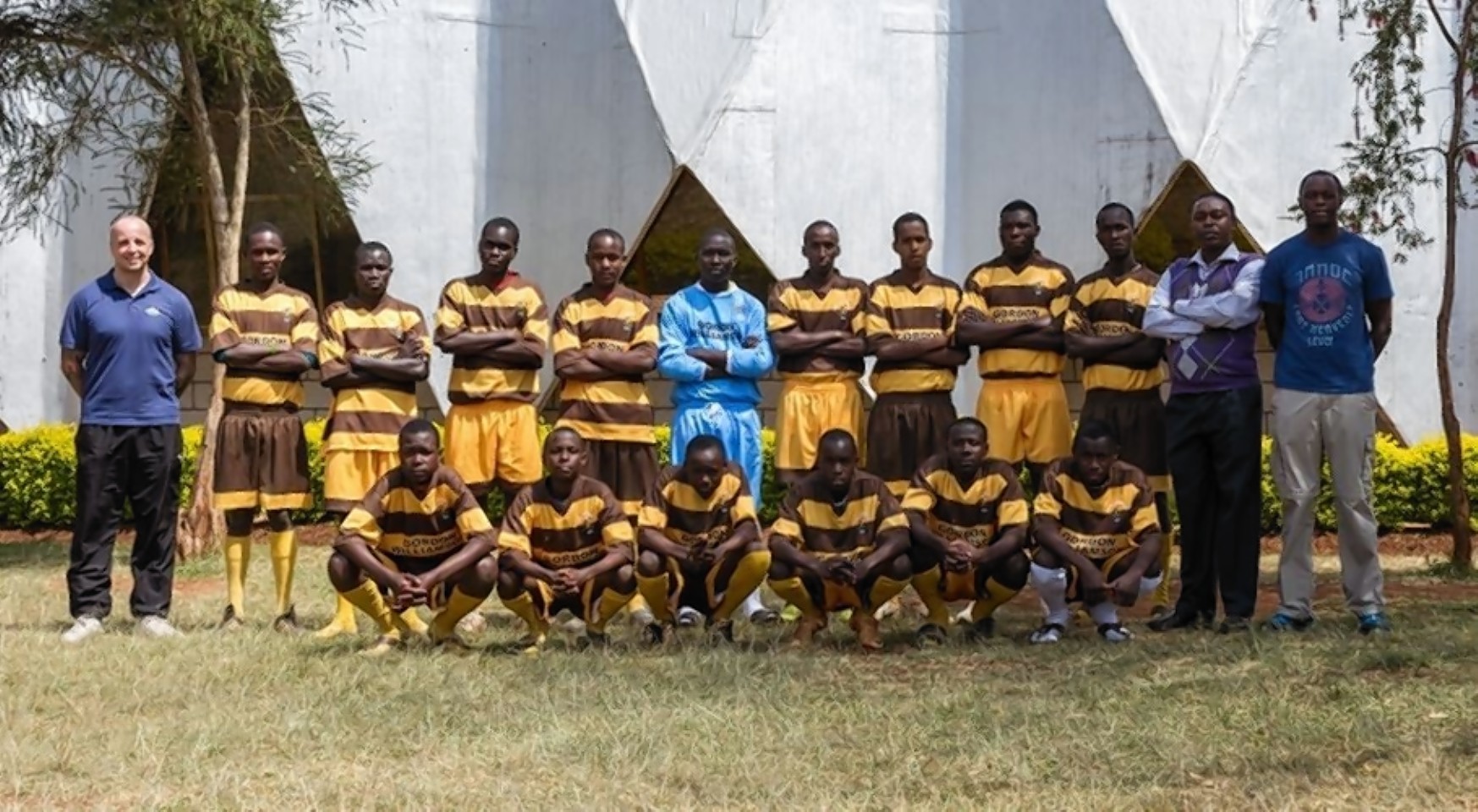 Forres Mechanics' distinctive hooped shirts are now taking pride of place in Kenya.
The Highland League club has donated two full sets of shirts, shorts and socks to the Alliance High School in Kikuyu, Nairobi.
The pupils are so grateful for the donation they have renamed themselves the AfriCan-Cans to show their gratitude to the Moray club.
The club has lifelong supporter and soldier Lee Fraser and Forres committee member George Alexander to thank for spreading the club's famous colours far and wide.
Fraser, who is serving with the Royal Signals regiment in Kenya and whose father and uncles previously played for Forres, was given the chance to work for the Challenge charity with disadvantaged youths in Cameroon and Kenya.
Alexander, who is also a Moray councilor, said: "It all started when Lee, who is out in Africa for 18 months, made an inquiry to the club about possibly getting an old strip for youngsters in the area he was serving in.
"I spoke to our kit man Willie Maclean and we gathered together some sets of old kit. I took it all home and my wife washed it all before we sorted out what was still in decent shape and could be sent on.
"We managed to create two full sets off decent kit and in June we posted it all out to Lee in Africa. We're all delighted to see the photo of the lads resplendent in their new kit in Nairobi."
After presenting one of the sets of former Forres strips Fraser appealed for more clubs to donate.
He said: "It was a fantastic gesture.
"I gave the school a brief background on the club. They were full of pride as they were presented with the kit, with the team captain Cyrus Karumba promising to do the strip justice during matches. It has been a rewarding project and also it's been a great way to put Forres Mechanics on the African map. It would be great to get some used pairs of boots or footballs for the kids to use.
"The talent is really good but most youngsters play their football only in bare feet so more kit would be fantastic."