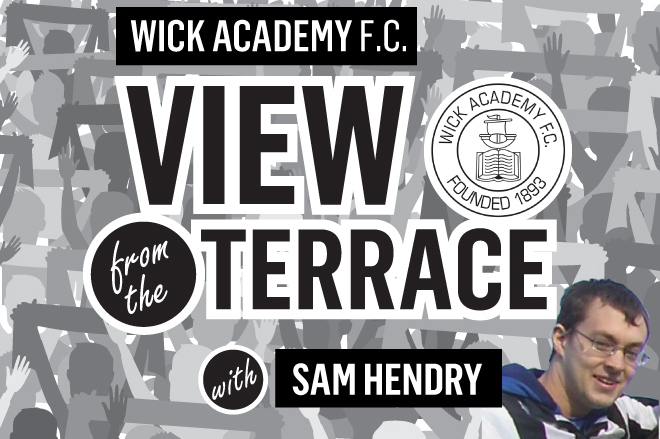 Less than three weeks into the season and Wick Academy have already been putting their fans on a roller-coaster of emotions.
A pre-season kick-started by an excellent victory over Barry Ferguson's Clyde led to the unbridled joy and euphoria of defeating arch rivals Brora Rangers in a penalty shoot out to eliminate the defending champions from the North of Scotland cup.
However, everyone at the club was swiftly brought back down to earth by a dismal 3-0 defeat in the first league game of the season at home to Clach.
At half-time in Saturday's game to Nairn it looked like Academy were headed for our second consecutive defeat as they trailed 1-0, but a second half turnaround saw us pick up a crucial three points.
Phew.
The aim now for the season is a simple one: win the North of Scotland cup. Theoretically that mission became simpler when we deservedly beat Brora, the overwhelming favourites for the competition.
An ugly shadow was cast over those plans, though, after that loss to Clach, the side we face in the next round,
They will be keen to prove that that win was no fluke, while our boys will be smarting and eager to set the record straight.
Key to our hopes, alongside the continued excellence of Davie Allan and Grant Campbell, could be the resurgence of Sam Mackay.
He was excellent against Brora and, having missed the Clach match, would have been my choice as man-of-the-match against Nairn last Saturday.
Our former club captain seems fitter and stronger than last season and seemingly has his mind back on the job at hand after the events of last summer led to him handing in a transfer request.
He has been all over the park in recent games; showing off tremendous energy and his rambunctious, unstoppable runs through the middle of the park have been causing havoc for opposition defences.
If he can consistently show his form of 2-3 years ago then we will stand a great chance of winning that trophy and securing another top five finish in the league.
But even if we don't, we'll always have Joe Steven's winning penalty at the Dungeon to remember.