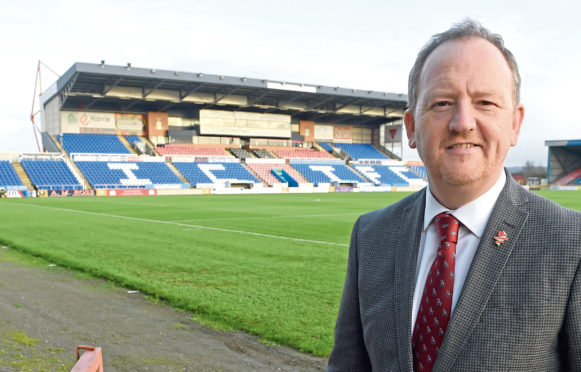 Caley Thistle chief executive Scot Gardiner says the Highlanders must think outside the box in an attempt to increase revenues after posting an £892,000 loss.
Inverness' latest loss – which is up £82,000 on the previous year – covered the 12-month period which ended in May 2019, which marked the climax of their second successive season in the Championship.
Gardiner admits the reduced income in the second-tier has made life challenging for Inverness, and insists he is focused on working with Caley Jags chairman Ross Morrison to find new ways of cutting losses.
Gardiner said: "We are addressing what needs to be addressed.
"We are looking at concerts and we are going to restructure the commercial department along with the retail side of things.
"The Championship is difficult. Ross and I are concentrating on other revenue streams, because the revenues in relation to the Championship are not there.
"It's everything else we can do, rather than what comes through the gate. That's pretty difficult as a football club normally depends on what comes through the gate."
Gardiner says vastly reduced away supports in the Championship have been a major factor in Caley Jags' losses, adding: "When we are budgeting for the season we have to budget for how many away supporters we think somebody is going to bring.
"We take data from previous years, albeit from when we were in the Premiership, and we budgeted for Dundee to have 650 fans. They brought 280.
"That's at £20 a head and it's very difficult, we can't budget for that. Had they beaten Dundee United in their previous game, they would have brought two or three times that as they would have been back in the mix.
"I can't do anything about that."
Caledonian Stadium will next summer host a Westlife concert, marking the return of music entertainment to the ground which has previously staged Elton John and Rod Stewart events.
Gardiner is hopeful the club can make the staging of similar events a regular occurrence in the coming years, with plans also afoot to redevelop the stadium sports bar into a cafe.
Gardiner added: "We are working on a second concert, which we are hoping we can deliver. The first one is already out there and on sale.
"We have certainly inserted ourselves back into the concert market, because we are now talking to promoters about this being an annual event.
"Promoters are looking to sign a deal where there would be a minimum of one, probably two concerts here every year.
"In terms of the sports bar, we have had discussions with some superb operators, and that's progressing."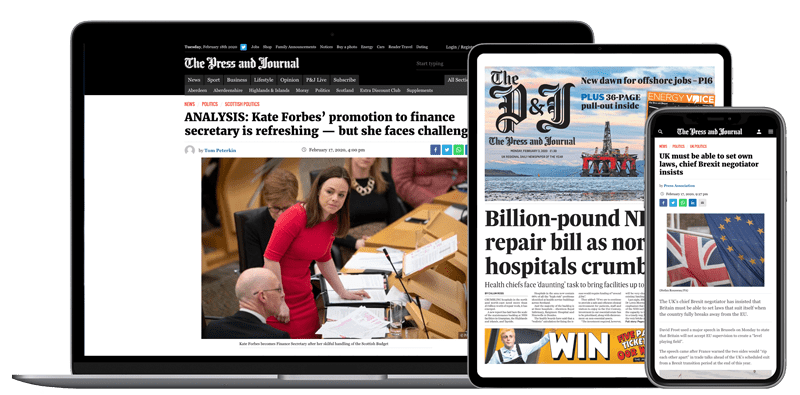 Help support quality local journalism … become a digital subscriber to The Press and Journal
For as little as £5.99 a month you can access all of our content, including Premium articles.
Subscribe