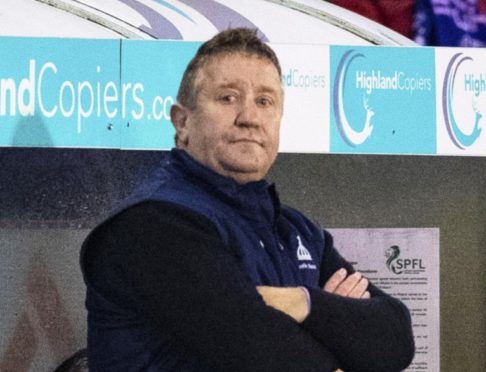 Caley Jags manager John Robertson plans to discuss the possibility of Daniel MacKay remaining on loan with Elgin City until the end of the season.
MacKay has spent the first half of the campaign on loan at Borough Briggs where he has made 19 appearances and netted twice, however his deal came to an end following Saturday's 4-0 League 2 victory over Annan Athletic.
Elgin manager Gavin Price is keen for the 18-year-old to remain with the Black and Whites until the end of the season, and Robertson says MacKay's situation will be assessed in the coming days.
Robertson said: "We are going to speak with Dan because his deal is up.
"We had a chat with Gavin and he likes what Dan has done for them.
"There are one or two things he feels he needs to work on, and one or two things we saw from the game – we agree with on that respect.
"We will sit down with Daniel and have a chat to see where he is before we decide going forward.
"It might be one where we bring him back for a couple of weeks and see how he does with our squad, and then decide.
"He's playing at a good standard in League 2 where he is progressing.
"People have got to respect he's still 18 years old and has a lot to learn. He's come back from a really bad injury in the summer and we are delighted with his progress.
"We will sit down with the player and decide on which way we go."
Another player who has been loaned to Elgin is left-back Cameron Harper, who has joined the Moray outfit until the end of the month.
Robertson says a longer deal could also be struck for the 18-year-old, adding: "Cameron has been a wee bit unlucky.
"It's notoriously difficult to blood young defenders because if they make a mistake it can affect their mentality a bit more.
"With forwards you can gamble by throwing them on with 15 minutes to go and if they produce something it's a bonus.
"If you are going well and you throw a defender on it sometimes upsets the balance of the defence, or if he makes a mistake it could cost something.
"As managers you tend to be a bit more wary, but we think Cameron is a super young player.
"In the games he has played he has done well and never let us down."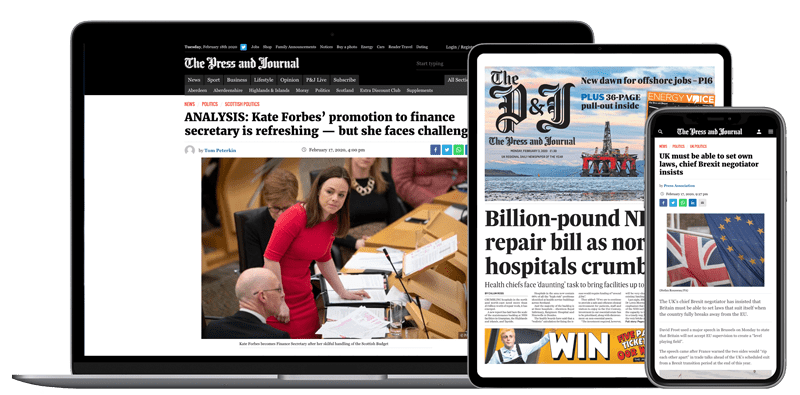 Help support quality local journalism … become a digital subscriber to The Press and Journal
For as little as £5.99 a month you can access all of our content, including Premium articles.
Subscribe