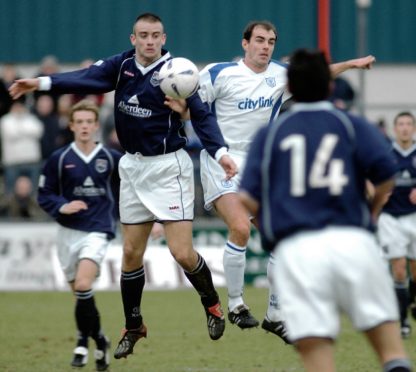 Former Caley Thistle and Ross County forward Graham Bayne has backed calls for a bigger 14-team Premiership to be introduced.
With the Scottish football season in shutdown due to coronavirus, and time running out for the current season to be finished, the prospect of league reconstruction has been suggested in order to prevent teams being relegated prematurely.
Among the calls has been for the top flight to be extended by two teams, which would involve the Championship's leading two sides Dundee United and Inverness being elevated for the start of next season.
Bayne is a long-term supporter of the prospect of an extended Premiership, and he said: "When they did the league reconstruction a few years ago I think they missed the opportunity to make the leagues bigger.
"I think they did the right thing to tier the whole lot, and let the Highland and Lowland League teams in.
"But I think they should be given a much bigger opportunity than just one of them getting in. I think the leagues should be bigger to encourage teams to have that little bit more safety within the middle.
"I thought it probably couldn't get any worse for a manager's life expectancy when I was playing, but it's a hell of a lot worse now.
"People always speak about bounce factors, but it has gone absolutely crazy.
"How are you supposed to build anything at all?"
Bayne feels it would be wrong to relegate teams on the strength of an incomplete season, adding: "You've got to give teams the opportunity to drag themselves out of it, especially when you look at teams like Hearts at the bottom of the Premiership.
"For them to just say they are finishing as is, and they're going down – you can't do that.
"I think a 14-team league would be better."
Bayne reckons young players would benefit from an extended league, as he feels managers would be more inclined to play them in a less cut-throat league.
The 40-year-old added: "It would hopefully let more young players in.
"I have seen Caley Thistle at least half a dozen times live this season. I also saw them in pre-season and I went to see an under-18s game.
"How do you have the opportunity to put these boys in if you're needing your best 11 on the park all the time? You are pushing for a play-off, given the financial implications of getting into the Premiership are huge.
"I don't know where you find that balance. It's really tricky."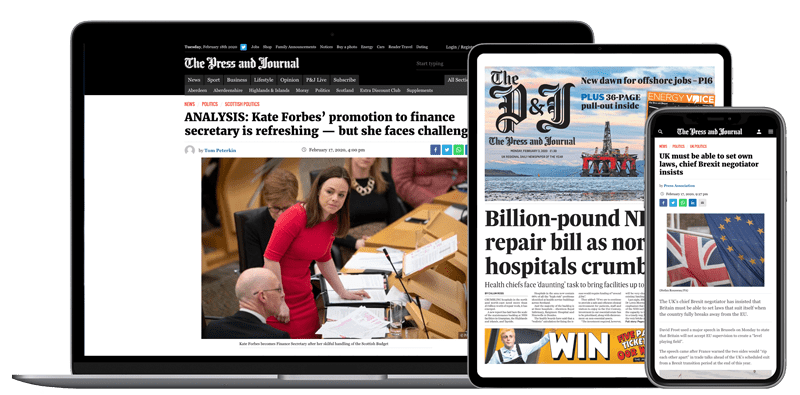 Help support quality local journalism … become a digital subscriber to The Press and Journal
For as little as £5.99 a month you can access all of our content, including Premium articles.
Subscribe