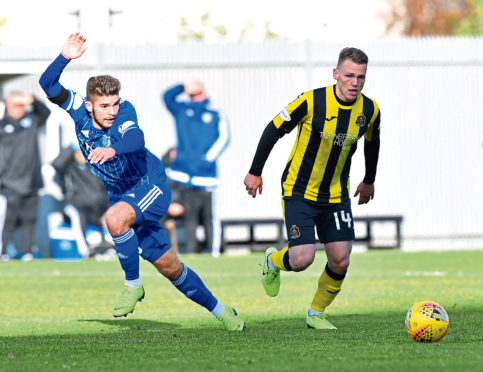 Sibling rivalry has helped ensure Jack Leitch has kept fit since football was shut down.
The Peterhead midfielder has been going out running with his younger brother, Falkirk winger Robbie, over the last couple of months.
With no clear picture of when the lower leagues will return, some players may have been struggling for motivation to keep fit, not something Leitch has been affected by.
He said: "I'm quite fortunate living at home as my younger brother Robbie is here as well.
"So that helps when you're going out for runs.
"So we've been doing 5k runs and things.
"It's really good have Robbie to run with. It's hard enough running by yourself at the best of times.
"But right now it can be hard to find the motivation when we don't know what we're working towards.
"So it helps having somebody else there. It gives you more motivation and a competitive edge and it has helped both of us when it comes to keeping fit.
"I've also been doing various exercises in the house and I also have a set of dumbbells so I've been trying to do some gym stuff as well."
Aside from playing for Peterhead, Leitch also coaches children in Lanarkshire as part of his father Scott's academy.
Coronavirus has also put paid to that for the time being, but Leitch is looking at the bigger picture.
The Blue Toon player, 24, added: "As soon as the schools finished that was it in terms of the coaching.
"I was doing one-on-one coaching and some group stuff as well, so it's obviously been a no-go.
"But we can't really complain about it because as long as people are healthy and you're safe then that's the most important thing and hopefully we can get back to normal when it's safe to do so."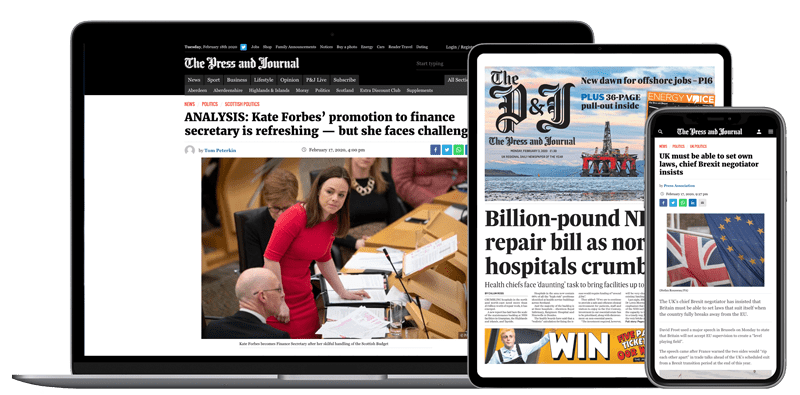 Help support quality local journalism … become a digital subscriber to The Press and Journal
For as little as £5.99 a month you can access all of our content, including Premium articles.
Subscribe