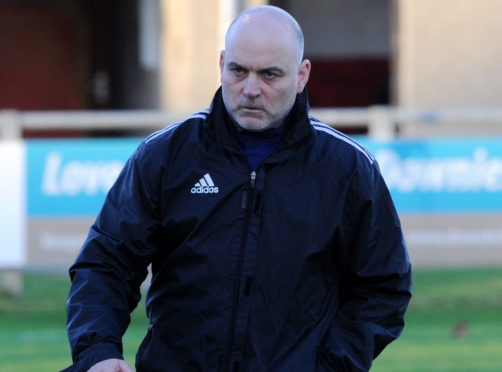 Deveronvale boss Steven Dolan concedes his club are in a fortunate position to come through the lockdown.
The Banff side have the majority of their first-team squad tied down for next season, whenever the Highland League is able to resume.
The current situation has made it difficult to recruit players but it is not something that fazes Dolan, given the wider issues at play.
He said: "We've got our players signed up on contracts again and all the players stopped their wages as soon as this happened.
"We're quite a young squad anyway and we'll look to strengthen a little bit. But I think finances across the league are going to be tight, without hospitality and things like that.
"We're speaking to two or three players but it's hard to give them any heads up as to when we'll be back or what the plan will be.
"Anything on top of what we've got will be a bonus. If we don't strengthen, we'll go with what we've got.
"Ideally we'd like to add one or two but I'm sure everyone, from bottom to top, will say the same thing.
"We'll wait and see how that develops as we move through the weeks.
"It'll be nice to get football back because it brings a bit of normality to your life – but it's taking a back seat just now for everybody.
"There are work issues that will come first for some of the players.
"I've been keeping tabs on them doing bits and pieces but it's tough when you're not together.
"As long as everyone's all right, there's no mass panic on my end."