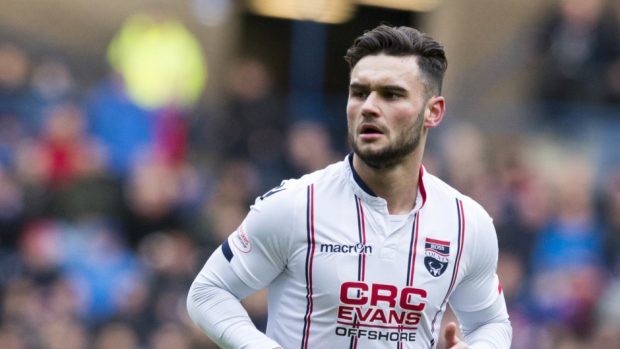 Ross County forward Alex Schalk has hit out at reports claiming he is unsettled at Dingwall, confirming he remains in talks about extending his contract with the Staggies.
Schalk, along with fellow Dutchman team-mate Kenny van der Weg, had originally been interviewed for a magazine in their homeland about their life both on and off the pitch in Scotland.
Reports which contained extracts from the initial article this week depicted that the pair were unhappy in the Highlands but Schalk claims his comments were mistranslated and taken out of context.
Schalk, who is out of contract in the summer, said: "I'm really frustrated about this. I just want to make it clear that it is total rubbish. I wouldn't be in talks for another contract if I felt that way.
"I just want to put things straight. We had a Dutch interview last week and it was just a funny-type interview about Kenny and I, our youth together playing in the academy at Breda.
"There were a couple of funny short stories about him, but they totally mis-translated the piece, completely out of the context of what it was written in. It was very negative.
"We were talking about Inverness, where we both live, but they mentioned Dingwall. I never mentioned Dingwall. That's the first misunderstanding. The original interview was more a comparison between what we were used to when playing together in Holland.
"We were quite happy with the Dutch article. They do Dutch players playing abroad, go there and meet them. It wasn't a normal type of interview, just a funny day.
"We went to Loch Ness to take some pictures. It was fantastic to show them around. Our intention was more to put Ross County on the map in Holland.
"It puts pressure on us going into these games, unnecessarily. It's way too easy to go and translate something out of context like that.
"I don't want to be rude but it is like Louis van Gaal talking Dutch in English when he was at Manchester United. Everybody was laughing at that.
"I'm laughing about this, the same way. It's pathetic."
Schalk was also reported to have criticised the lack of atmosphere at County's home games but the 24-year-old says he was simply pointing out the difference from previous club NAC Breda, who he left two years ago prior to his move to the Staggies in October 2015.
Schalk added: "I'm obviously happy here – I'm in talks for extending my contract. Why would I go and be negative about this place and about the supporters?
"I have a great relationship with the supporters. It was more like a comparison. We had 20,000 home supporters when we were playing at Breda. The Dutch journalist was more asking us what were the comparisons between our time at Breda and here, so I mentioned that because it is a big difference.
"But it is not like I was negative or criticising the Ross County support – it was just a comparison. The reports just took the thing about County out of it, not the comparison."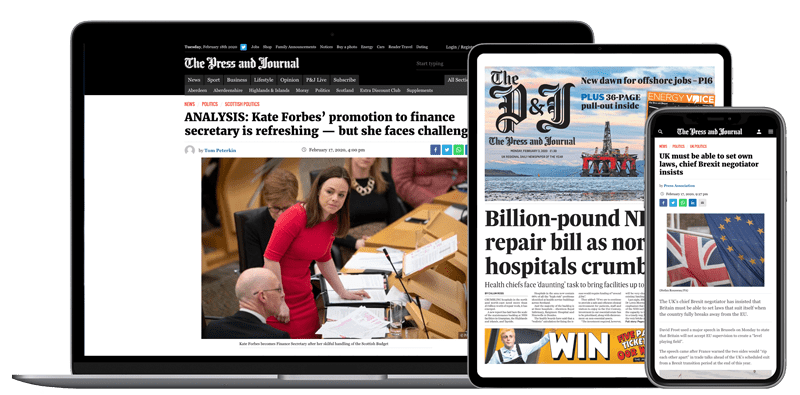 Help support quality local journalism … become a digital subscriber to The Press and Journal
For as little as £5.99 a month you can access all of our content, including Premium articles.
Subscribe