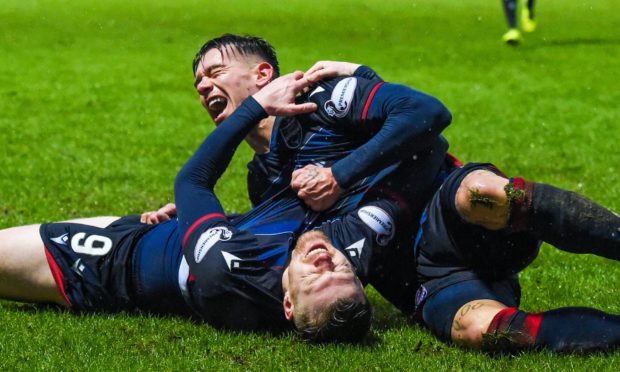 This was very much a point gained.
Ross County were just not at the races in the first half. I don't think the team has performed so badly at home since the 4-1 defeat by Livingston in August but crucially there was only ever a goal in it.
On a sodden pitch under constant heavy rain, St Johnstone simply handled the conditions better. It was no coincidence when the sides went off at half-time that the Jail End side of the pitch County were defending was more cut up.
Don Cowie returned to the line-up celebrating his 37th birthday. Credit to him for looking after himself for so long, but the aggregate starting age of the central midfield unit of Cowie, Vigurs and Draper was 99 on Saturday.
Sometimes there is no substitute for experience, but County were losing the midfield battle to a unit 27 years younger.
Harry Paton was put on to redress the balance and his energy and drive brought some much-needed impetus. I can't fault the team's effort to get back into it in the second half. Play kept breaking down but they kept at it.
The first half showed that St Johnstone's keeper was only interested in punching the ball in the torrential conditions and as County kept firing percentage balls into the box the odds of success seemed to rise. The last five minutes turned into an entertaining scramble with wild slapstick football before County were finally rewarded at the death.