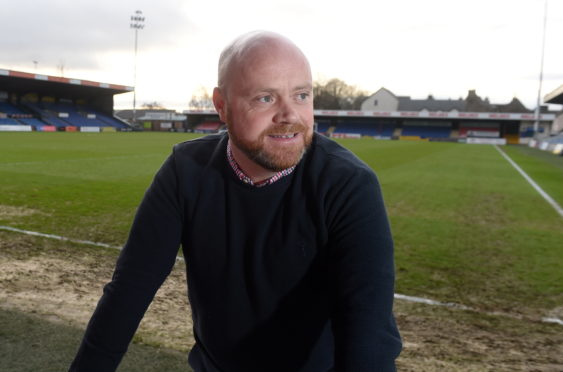 Ross County co-manager Steven Ferguson insists promotion and relegation issues are not as important as safeguarding the future of all Scottish clubs.
The ending of the SPFL season has aggravated clubs such as Partick Thistle and Stranraer who now stand to be relegated, with discussions to reconfigure the leagues now taking place.
The decision to call the lower leagues has allowed prize money to be distributed, which has handed some clubs a financial lifeline during the shutdown of football due to coronavirus.
Ferguson and fellow co-manager Stuart Kettlewell both spent much of their careers in the lower divisions, including spells with the Staggies.
Ferguson went on to play for Ayr United, Brechin City and Stenhousemuir after leaving Victoria Park in 2003, while Kettlewell played for Queen's Park and hometown club Clyde prior to joining the Staggies in 2009.
Ferguson has fond memories of playing in the lower leagues and feels it is vital clubs are protected during the challenging period.
Ferguson said: "Stuart and I have come up through the lower leagues of Scottish football, I think it would be remiss of us not to mention that.
"We are sitting in the Premiership just now, and loving life there, but we have sweated blood and enjoyed our times at the likes of Brechin and Queen's Park.
"Promotion and relegation is massive – and I totally get that.
"But it's not as big as a club going out of business. It's not as big as wiping out 100 years of history.
"That sounds a bit dramatic, but that's probably a bit of the reality of it."
Ferguson acknowledges clubs' viewpoints will be determined by where they stand in the Scottish football landscape.
He added: "Any time you pick something up it's only someone's opinion which is given on where their club lies, and what effect it's going to have on their own club, and rightly so.
"There are going to be people that benefit from it and people that suffer from it.
"What we need to try and do is find some sort of common ground and acceptance that there is a bigger picture.
"We need to make sure the bigger picture is right for the sustainability of Scottish football. That becomes a really big topic.
"What Stuart and I think is irrelevant, we have our opinion and when asked we will give it, but we will certainly not be forcing it on anybody else."
Although no decision has yet been taken to call the Premiership season, the SPFL now have the power to do so if it is determined the remaining matches cannot be played.
Ferguson says the Staggies must remain prepared for the possibility of resuming their campaign, despite accepting the increasing likelihood it will be called to an end.
Ferguson added: "We read and listen to everything like everybody else. That's certainly the way it's leaning towards, but until it's rubber-stamped there is always a part of us thinking 'what if?'
"Stuart and I have always been big on that – even from a football point of view, in a lot of how we explain what we are thinking and what we want to do.
"That's where we are at the moment. The chairman has already said that the only way we can plan 100% and guarantee the direction of travel for us is if there is a decision made."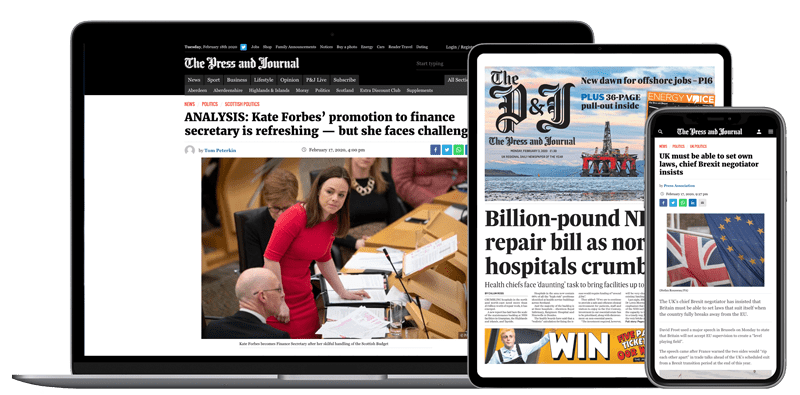 Help support quality local journalism … become a digital subscriber to The Press and Journal
For as little as £5.99 a month you can access all of our content, including Premium articles.
Subscribe