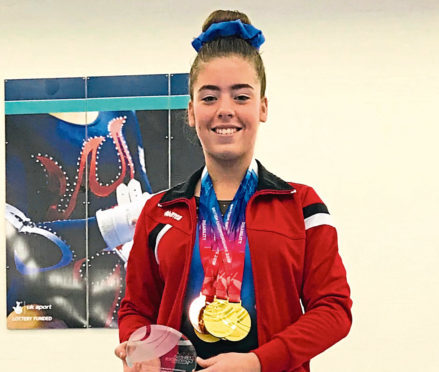 Aberdeen gymnast Orianne Slater was crowned British women's senior disability gymnastics all-around champion on Sunday at the Disability Artistic British Championships at Telford.
Over a busy weekend of competition at Lilleshall National Sports Centre, gymnasts competed in multiple categories for both senior and junior titles and Slater triumphed in the open class 2 competition.
She also took home individual titles on uneven bars and beam before claiming her final gold thanks to a new floor routine which was choreographed by clubmate, Commonwealth gymnast Izzy Tolometti.
The 16-year-old, who was diagnosed with Perthes' disease at the age of six, a condition which leads to hip joint deterioration, is competing at senior level for the first time after joining Garioch Gymastics Club in July and is delighted with her display on Sunday.
Slater said: "After changing club and coaches, I wasn't sure about my level anymore.
"Also, there were more competitors than before and many were newcomers; so overall I was really unsure.
"On the day, I managed to focus and perform to the best of my abilities. I am very happy with my results."
This is the first year that Slater has competed at senior level.
She was forced to withdraw from the Scottish Masters in February before recovering in time to compete at the British Masters in March where Slater retained the uneven beam title that she has held for the past three years.
Garioch coach Trish Swan said: "This is a fabulous result for Orianne and one that shows what hard work and determination can achieve.
"Everyone at Garioch Gymnastics is very proud of Orianne and in bringing this prestigious title to the north-east of Scotland."
Slater's mother Lydie said: "I am so grateful for the support from parents, gymnasts and coaches at Garioch Gymnastics Club. Many thanks to head coach Trish Swan and coach Jamie Czop for believing in Orianne's ability and coaching her.
"Also thanks to the Doctor Hellen Lind Reith Trust, the Active Aberdeen Partnership, CHC Scotia Helicopters, the Birnie Trust and Grampian Disability Sport for their invaluable support."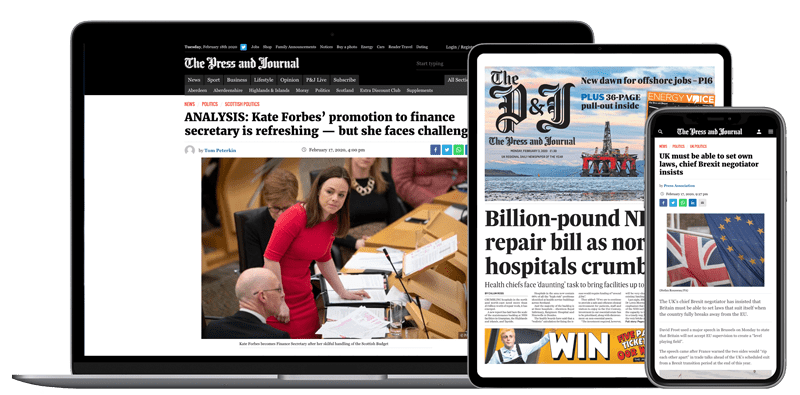 Help support quality local journalism … become a digital subscriber to The Press and Journal
For as little as £5.99 a month you can access all of our content, including Premium articles.
Subscribe