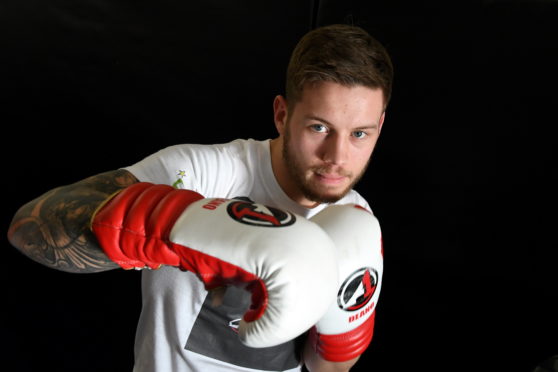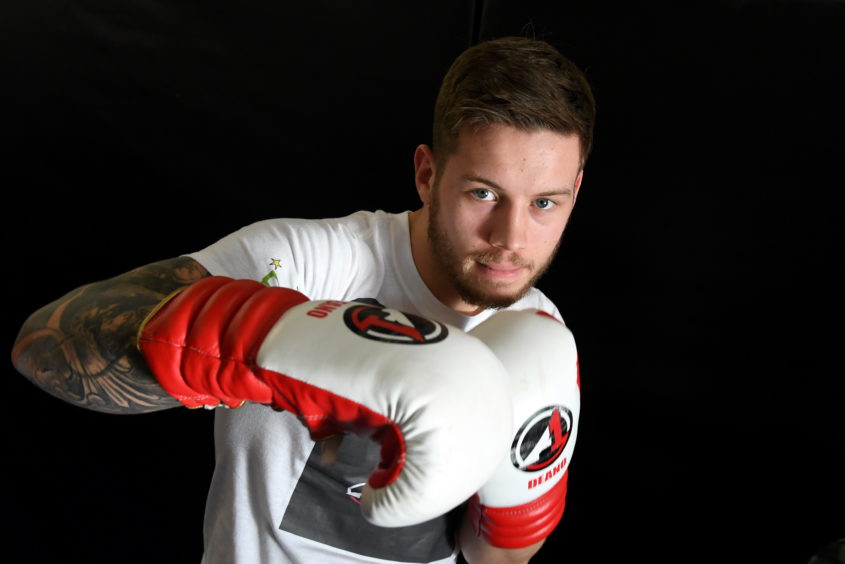 Four fights down and titles are already on the radar.
For many it would be too much too soon, but for Dean Sutherland, very fresh-faced in the sport of boxing at 20, he is enjoying the rise.
A former world champion kick-boxer, Sutherland has only been a professional boxer for six months. But he has breezed through that period with consummate ease, impressing his management team and whetting the appetite for a big future.
Sutherland said: "By the sounds of things, I might be competing for a title after the summer and get a belt for a bit of recognition. It would be a terrific, less than a year into my career. It would be phenomenal.
"It has been extremely fast – I can remember everything that happened. Six months in, I'm four fights down and moving up the rankings; it's gone as smooth as possible. Me and a lot of folk are getting recognition – it's been three different promotions in four fights, in three different cities. It's good to get my name out there.
"Chasing up the rankings is the next step. Hopefully I can travel around Britain and get some bigger-name sparring – get as many rounds in sparring as I can. Then I can start chasing – we want to be knocking on the door of the top 20 welterweights by the end of next year.
"You're always going to get different opponents and atmospheres. This is the apprenticeship stage of my career – I should be doing all my learning and picking up different tricks, learning what I should and shouldn't be doing."
Sutherland, a die-hard Aberdeen fan, was unable to travel down to the Betfred Cup final due to his pre-fight arrangements, instead putting his feet up to watch the showpiece at home.
Relaxation will be on the agenda over the next couple of months after a hectic introduction to boxing, particularly if a push towards title contention comes to fruition next year.
He said: "I'll keep training over the Christmas and new year period but I spoke to my manager, Sam (Kynoch), after the fight and he said 'you don't want another fight in December, do you?!' I'll wait until after the new year but the plan is to be busy next year.
"The start of February will be my next fight, possibly in Paisley, then another in Aberdeen. I'll be down at Turnberry in March, so it could be busy start to the year.
"Now that everyone is starting to take notice, the more regular fights you have and getting big stoppages, the more your name gets out there."
A fourth consecutive win against Vinny Atkins in Glasgow was achieved in double-quick time. Sutherland, who works for Bancon Construction and splits training between Aberdeen and Dundee, had Atkins out of the ring inside a minute.
He said: "It was a lot quicker than what I was expecting. I knew I would catch him – it was a matter of time until I landed the shot. I watched one or two of his videos and spoke with my coaches. He likes to come forward but keeps his chin quite high. We practised that on the pads before we went out.
"It was definitely the biggest step up on paper I've had but it's also one of the easiest fights I've had. It was someone who is going for the win, rather than just looking to survive.
"If someone is looking to defend, I have to go and open them up rather than counter-punch. I think it was 55 seconds and I think it took longer to put the gloves on than for the fight itself."