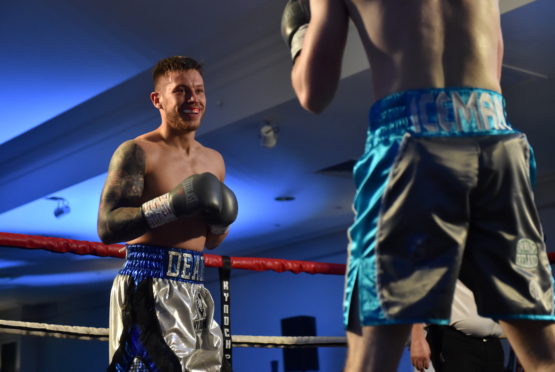 The year 2019 will live long in the memory of Dean Sutherland as the one in which he captured his first title.
With his star on the rise – and just nine bouts under his belt – Sutherland is hungry for more.
The Aberdeen fighter continued his remarkable transition to his second sport – he is already a champion kick-boxer – with the Celtic welterweight title in the summer. He beat Irishman Keane McMahon in the Granite City, becoming a belt-holder in just his seventh pro fight.
He finished the year with wins over Willie Warburton and Edvinas Puplauskas to extend his unbeaten run to 9-0. The Scottish title had been next on his radar but the current holder, Stewart Burt, had been unwilling to come to the table to discuss a potential bout.
Therefore, Sutherland and his manager Sam Kynoch are assessing the best options to get the 21-year-old in title contention again.
Sutherland said: "It'll be a busy start to the year.  We're looking at what's the best option for titles, whether it's going the traditional route or sticking with one association.
"The big thing for me is to get top-quality sparring to really progress myself and see where I can sit in the world rankings.
"We have chased it (the Scottish title) and done as much as we can, but it seems there's only one team coming to the table. That traditional route is not going to be there but I feel I'm passed Scottish level just now."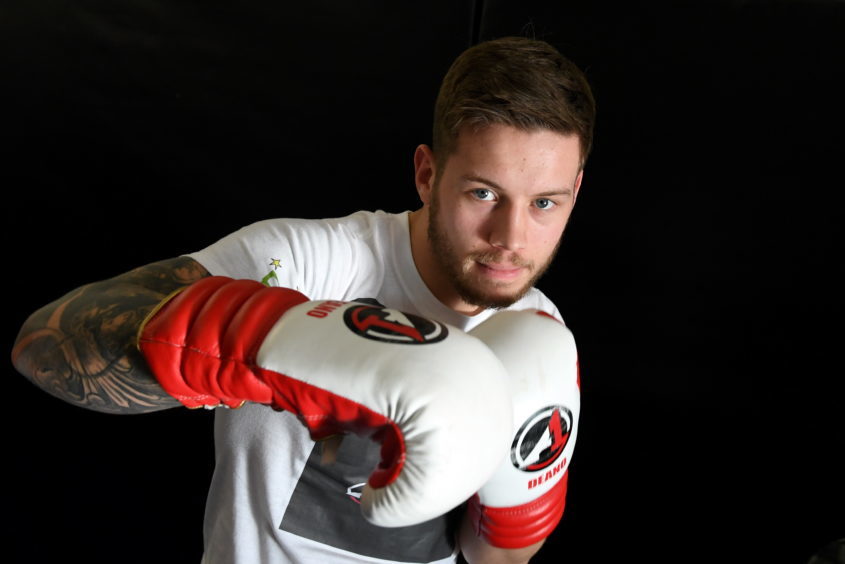 Sutherland had the opportunity to spar with Russian David Avanesyan – the European welterweight champion – towards the end of the year, but was unable to get time off work to travel down to Leeds.
He added: "He's at world level so it would have been really good sparring for me. It would have been good to really test myself but being last-minute, it just wasn't feasible."
He is currently the 14th-ranked welterweight in the United Kingdom, with Amir Khan currently rated as the top fighter in the division.
However, considering Sutherland turned professional only 18 months ago, he has to be pleased with his progress.
He said: "It's been a whirlwind. To think last June I started out and now I'm sitting 9-0. It's been really fast but I wouldn't change anything whatsoever. Being active is the best thing for me as I'm learning on the job, with not having a big amateur career.
"I've had a good year and have a good set-up, which is pushing me on towards next year with some big, exciting fights to come."
The victory over McMahon, which came at the Treetops Hotel in May, stands out as a big learning experience for Sutherland.
He added: "Everything about that night went absolutely brilliantly. It was an enjoyable fight to be involved in and there was plenty of respect between both fighters.
"To be able to go eight rounds against someone who, on paper, is a much more technical boxer than me and had a very successful amateur career – I learned a lot about myself."