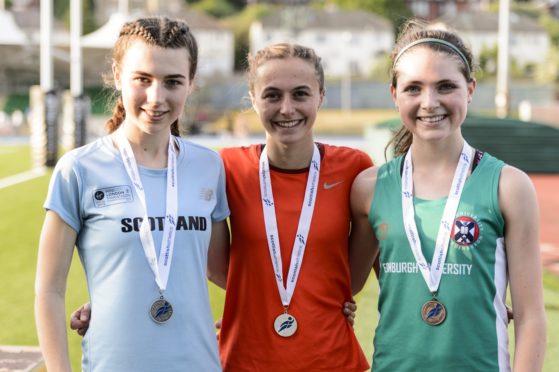 North-east athlete Naomi Lang is making a big impression on the Canadian distance running scene.
The Aberdeen AAC member, who represented Scotland at the 2017 Commonwealth Youth Games, is in her third year studying sports science at Edinburgh University.
She is, however, currently enjoying an eight-month spell at British Columbia University's Vancouver campus where she is based in the kinesiology department as part of a student exchange programme.
Lang has been starring for the university cross- country team – The Thunderbirds – and made her mark by finishing second in the under-20 women's race at the Canadian cross-country championships.
She said: "I was very happy with my run. I had a couple of good performances leading up to it, so was hoping to do well.
"It was fun to race in a different country's national championships and to be in the mix. It was a good day for Scottish athletes as Lothian's Sarah Inglis was second in the senior race. However, neither of us got a medal as we are not Canadian nationals.
"The main race for the team during the season was the USports cross- country championships. It's the equivalent of the British universities and colleges championships at home. I finished 11th in that and fourth at the Canadian West University championships.
"I've gone into every race not really knowing what to expect but I've definitely been happy with how they've gone.
"There's quite a big focus on team performance, which I've really enjoyed, as I think it means that you end up working with team-mates during the race more than I'm used to.
The races have been all over Canada, in places such as Kingston in Ontario and Calgary. I've also done one in the US, in Minnesota, so I've seen some parts of North America I otherwise wouldn't have."
Lang's achievements saw her nominated for the British Columbia under-20 female athlete of the year award.
The former Aberdeen Grammar pupil is now looking forward to more competitions before returning to Scotland later this year.
She said: "My races will most likely be a mixed bag of indoor, outdoor and road. I can't race for UBC during the outdoor season due to eligibility rules for the collegiate league they're in.
"So I'm looking forward to having no pressure and just doing a random selection of races.
"My term closes at the end of April but I'm planning to stay and travel for a couple of months."