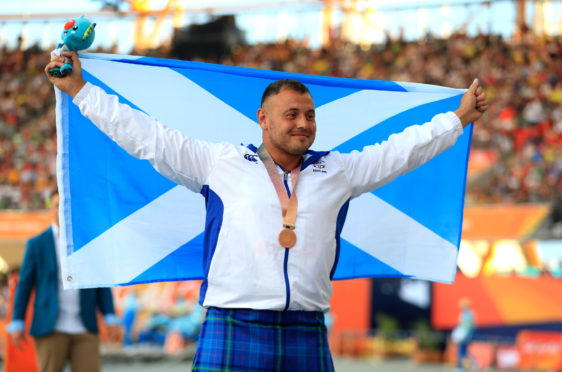 Burghead hammer thrower Mark Dry insists he will not be bullied over his four-year drugs ban, branding it a "huge miscarriage of justice".
The Scot, who received the punishment in February for missing a drugs test in October 2018, wants to take his case to the Court of Arbitration for Sport as he feels no one is answering for a decision that could cost him his career.
Dry originally was charged with providing authorities false information, after forgetting to let drug testers know his whereabouts. He told them he had gone fishing, when in fact he was at his parents' house in Scotland.
After initially being cleared, Dry was then sanctioned for it earlier this year after UK Anti-Doping (Ukad) appealed, as it felt he had lied to "subvert the anti-doping process".
It has been a hugely expensive case to fight for Dry, who insists he will not back down.
"I've made a human error, a mistake, one which I admitted to," he told BBC Sport. "I've just been thrown under the bus. It's a travesty and for sport it's a dangerous decision. It sets a horrific precedent for an abuse of power.
"You can't just use me as a beating stick to threaten everyone else.
"It's clearly cherry-picking who they want to target and who they don't want to target in these situations.
"I just think it's disgusting. It's time that athletes and organisations come together and stand together.
"This is absolutely game over for me. Financially, it's destroyed me and my family to try and defend myself, which we can't really afford to do. But I will not sit down on this and be bullied because I'm poor.
"I know I'm not a big-name athlete and that's fine, it's not why I'm in this. But it shouldn't be about how much money you have, or who you're connected to.
"It should be about what's right and what's wrong and this is not right. This is a huge miscarriage of justice and it's just dangerous and disappointing and really disheartening."
Dry said at the time of the original appointment he was not training because of a hip injury and "was not paying attention to anything". He admitted panicking and telling testers he was fishing, rather than saying he forgot to fill in the paperwork.
He added: "This is about defending what's right in sport. This can't be allowed to happen. You can't have people on athlete panels that are supposed to be there to be listened to and they're just dismissed."
However, Ukad chief executive Nicole Sapstead responded yesterday and said: "Deliberately providing false information to Ukad is a serious breach of the rules and undermines the anti-doping process which athletes and the public depend on to have confidence in clean sport."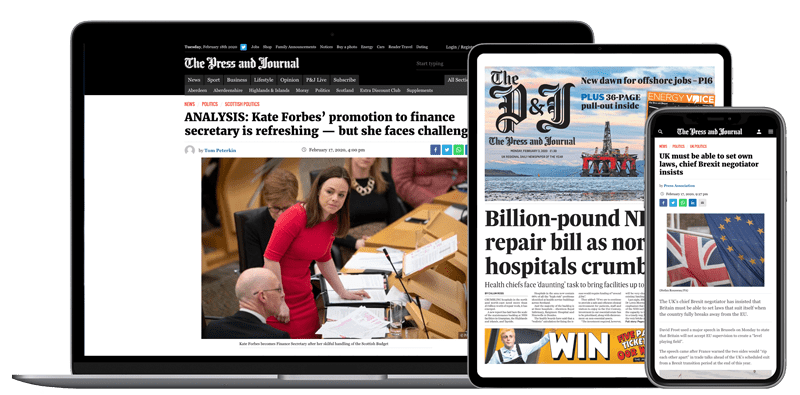 Help support quality local journalism … become a digital subscriber to The Press and Journal
For as little as £5.99 a month you can access all of our content, including Premium articles.
Subscribe