He has never been a man to sing from the rooftops but, make no mistake, Paul Lawrie has left an indelible mark on Scottish golf.
The Aberdonian surprised everyone last week when he announced his 620th European Tour event, the Scottish Open at the Renaissance Club, would be his last on the main tour.
At the age of 51, the decades of dedication have taken their toll on Lawrie physically. The heart is willing, but Lawrie knows it is time to let the head make a decision.
In almost 20 years of my dealings with the man known on tour as Chippy, the aspects of his character which have always shone through are his work ethic and dedication to getting the best out of himself.
He would often talk of his hours spent hitting balls at the range and 500 shots a day would be his average. But today, by his own admission, he is lucky if he can get to 50 without needing to take a break.
That is why, after years of dealing with a niggling back, not to mention a well-documented struggle with a foot injury, he has had to admit defeat.
It is a measure of the man that he has kept at it for so long, but what undoubtedly has hurt him more than any physical ailment is the frustration at not being able to compete at the level he knows is required.
This is not about age, it's about fitness and health, and, having come to the realisation deep down that he cannot be what he needs to be, Lawrie has clearly pondered: "What is the point?" Again, that's the sort of guy he is. If he can't compete the last thing he wants is to be just there.
But we should not mourn his decision to leave the European Tour. After all, it's not as if he is going away.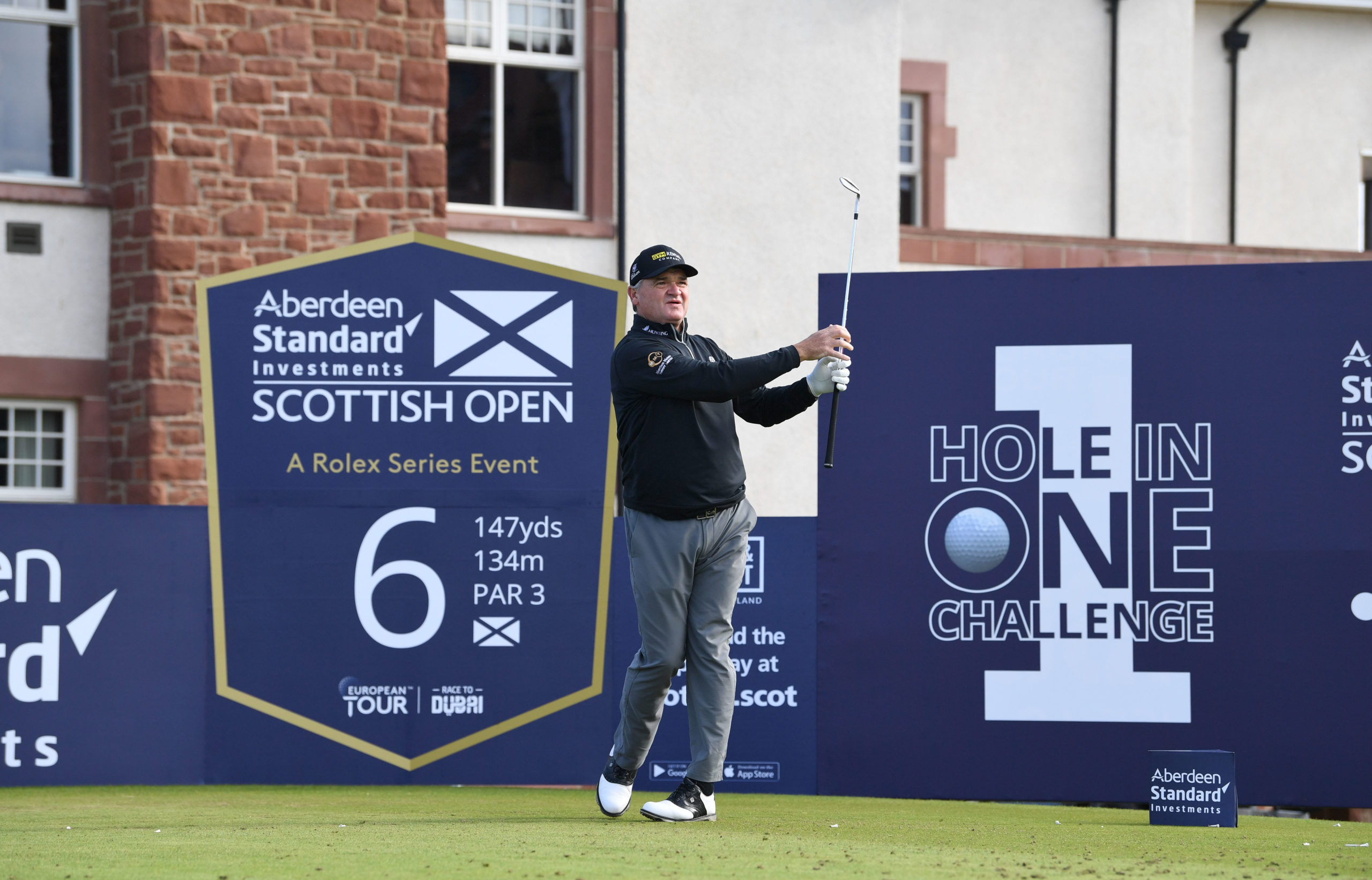 A move to the Seniors Tour is now his focus and there is no reason why he cannot compete there. That's why this should not be regarded as a eulogy of his career and anyone who believes Lawrie is about to disappear from the game is sorely mistaken.
The former Open champion and two-time Ryder Cup player still has so much to offer.
We've know that for years with his foundation having introduced thousands of youngsters in the north-east of Scotland to the game while his support to young professionals across the country has led to him setting up his own sports management agency and most recently creating his own golf tour in Scotland. You can add in his golf centre too for good measure as another project which will occupy his time.
Winning the Open at Carnoustie in 1999 was undoubtedly the highlight of Lawrie's career, but it should not and will not define his contribution to the game.
When the time comes for Lawrie to reflect on what he has achieved, Carnoustie will be there as will his Ryder Cup appearances and his win at Gleneagles.
But do not be surprised if the foundation, sports agency and Tartan Pro Tour mean more.
That's the Lawrie I know. The guy who is always willing to give up his time to help someone else.
Those who stand to gain the benefit of his wisdom will be all the better for it.