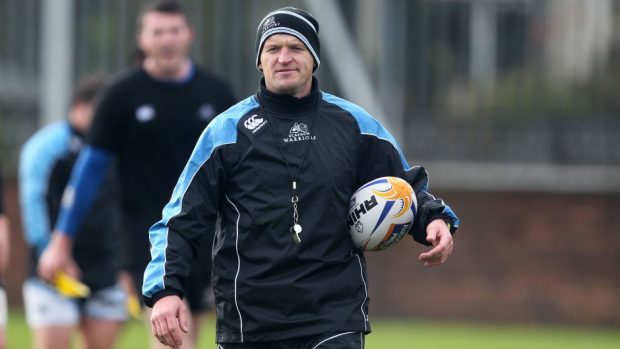 Gregor Townsend has never been interested in playing the percentages.
On his day, in his pomp, the Borderer could weave through the most obdurate of defences, either with some sleight of hand or off-the-cuff improvisation which even his opponents could scarce forbear to cheer.
But there again, for every four or five sumptuous Toony flips, there was a Toony flop, where his ambition transcended execution and Scotland suffered badly in the process.
And some of that quixotic quality seems to have remained even as he has climbed up the coaching ladder to the top job at Murrayfield.
It's no bad thing that he has urged his personnel to express themselves and think outside the box. Better that than the pervasive apprehension and anxiety over trying anything too extravagant which blighted the sport in these parts for a long period after professionalism.
Yet, it does guarantee a roller-coaster ride for the supporters who book a ticket for the journey. And, given that 67,000 people have done so for the match against Fiji on Saturday, one has to trust Townsend's approach pays a richer dividend at home than it did in Cardiff last weekend.
Granted, the whole backdrop to the second Wales v Scotland match of 2018 was peculiar. It was hell-for-leather, but never quite felt like a "real" Test, albeit Doddie Weir's appearance at the Millennium Stadium would have brought a tear to a glass eye.
And, with both sides depleted of key individuals for various reasons, the 21-10 win for the hosts will not go down as one of their more memorable triumphs.
However, the fact remains that Townsend has amassed plenty of pluses and minuses during his short time in charge, as the build-up to next year's World Cup intensifies.
On the positive side, his men have beaten England and France at home, trounced Australia and Argentina away, and amply demonstrated they are nobody's whipping boys any more on the global stage.
But there has also been a minor barrage of blips, including an awful display in Cardiff in February, defeat to the USA during the summer – and the Fijians 12 months earlier – and a stuttering performance in Rome when the Scots looked horribly uncomfortable as favourites.
In short, while expectations have risen and even long-suffering supporters have started to sense a renaissance north of the Border, there's still a degree of uncertainty over the strength of the current Scottish line-up.
It hasn't been helped by how often they seem to be on the wrong end of controversy about refereeing decisions. But, whereas England somehow managed to beat South Africa, despite being totally outplayed in the first half, and with debate raging about whether Owen Farrell should have been sent off, the bottom line is they won. It might have been ugly, but they got the job done. A trait which appears to be beyond their SRU counterparts at the moment.
That is one reason why the Fijian contest is an important milestone en route to Japan next autumn. Some may argue these pre-Christmas fixtures are always more experimental than once the Six Nations actually commences, but if it's not a must-win game, it would be embarrassing if the Scots didn't bounce back.
The Pacific islanders won't be any pushovers. They are always powerful adversaries, blessed with quicksilver backs, a hefty pack and endless reserves of pride, and although their discipline can be an issue, they thoroughly deserved their victory over the Scots in Suva last summer.
The 27-22 scoreline flattered Townsend's troops, with the coach admitting they missed too many tackles; a deficiency which was also apparent at the weekend when George North showed  that a few of the Scottish backs prefer attacking to defensive chores.
The odds are that Townsend will make plenty of changes and his team will gain succour from a capacity crowd. They dominated possession and territory in Wales and, if one or two decisions had gone their way, the outcome could have been different.
But time is running out for the fringe players and Scotland, in general, need to show a greater cutting edge and more speed at the breakdown.
When they are good, they are very good. But there are still occasions where they are like the little girl in the nursery rhyme.
Which brings us back exactly where we started!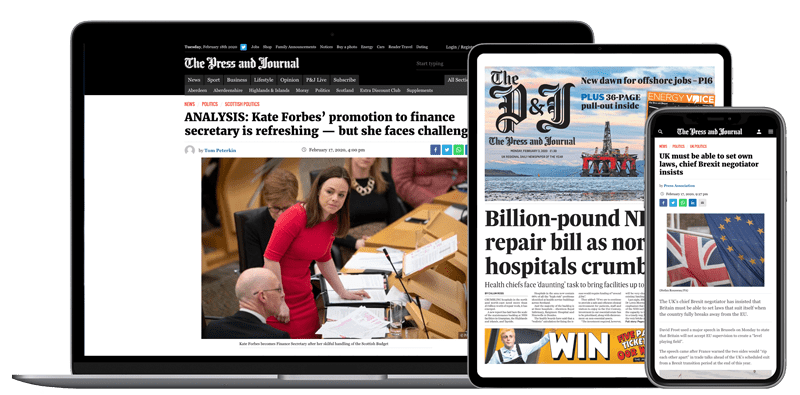 Help support quality local journalism … become a digital subscriber to The Press and Journal
For as little as £5.99 a month you can access all of our content, including Premium articles.
Subscribe