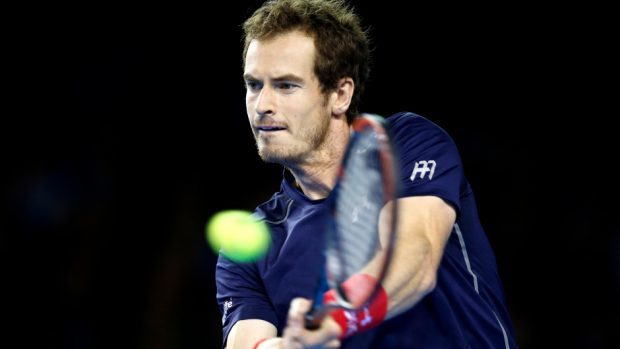 There was something poignant and even heartbreaking about watching Andy Murray admit the clock was ticking on his career during his return to action in Australia this week.
As one of Scottish sport's intelligent characters, Murray is fully aware that the only opponent who beats everybody in the end is Father Time.
At 31, the three-time Grand Slam winner, Olympic champion and former world No 1 has achieved unprecedented feats in the game and his journey to the summit was the culmination of years of commitment, dedication and determination not to squander his potential.
But that same single-mindedness means Murray has put his body through the wringer for the last two decades. And now, following an extensive period of rehabilitation and a hip replacement, every time he steps on court must feel similar to a Bushtucker Trial for the Scot.
In the past, he certainly wouldn't have feared tackling the likes of Daniil Medvedev, who beat him in straight sets at the Brisbane International on Wednesday. But nothing stands still in sport: Murray, Rafa Nadal and Roger Federer are all close to the climax of their glittering careers and the only question is how much longer they choose to continue.
The worst thing would be for Murray to carry on in a patched-up state which causes permanent damage to his body. In terms of his achievements, he has nothing left to prove to anybody and there's a convincing argument that he is the greatest sporting Scot in history – above even the likes of Chris Hoy, Jackie Stewart and Ken Buchanan.
In which light, one trusts he and his family sit down in the days ahead and work out the most realistic way forward. Should he compete at the Australian Open? Or have this week's travails merely emphasised he is nowhere near any return to full fitness? If that is even possible.
Murray has proved his qualities on and off the court and has propelled tennis into the spotlight in his homeland in a way which would once have been viewed as incredible.
He and his brother, Jamie, won the Davis Cup for Britain on their own a few years back. He has a knighthood, a wife, children and a range of perceptive opinions about everything from gender politics to football. In every way, his legacy is secure.
But sadly, he isn't Lazarus. Let's just hope he decides to quit at the right time rather than prolong the agony.
He doesn't owe anybody else a thing. The future should be his to enjoy as a treasure, not a treadmill.