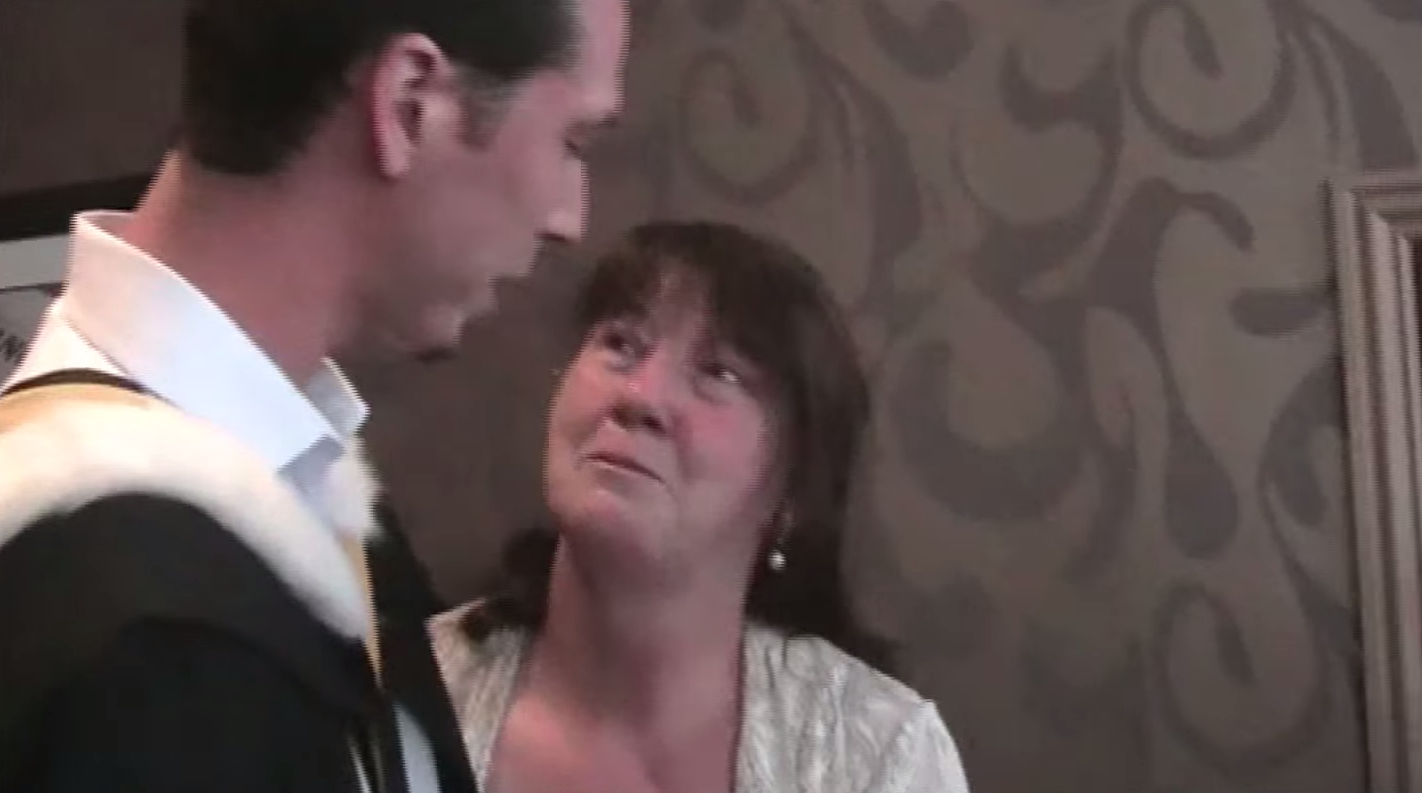 This is the moment a student surprised his mum with the news he was graduating, after keeping his studies a secret for four years.
Liam Blair, 31, from Crieff had told his mum, Rhonda, he was living and working in Perth when he's really been studying for a degree in psychology from the University of Dundee.
The emotional scene was captured on video camera in what appears to be a pub or cafe close to the graduation ceremony.
Rhonda is first confused by the news Mr Blair has given her stating: "Are you kidding me , Liam?", but soon becomes emotional as reality sinks in.
The graduate has kept the reason for keeping his degree a secret private.