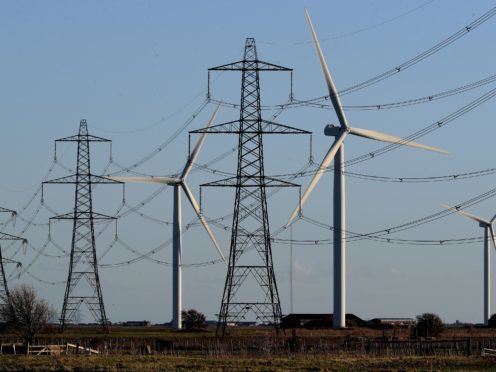 EDF Energy is to increase its standard variable electricity tariff by 1.4% – £16 a year – from June, affecting around 1.3 million customers.
The French energy giant is also increasing charges for using cash or cheque payment by £6 per fuel.
The company said 59% of its customers who are on a fixed tariff, have a direct debit gas account or are on the safeguard tariff or prepayment meter will not be affected by the 1.4% rise.
EDF Energy's managing director of customer services, Beatrice Bigois, said: "We know that price rises are not welcome and we have worked to offset rising energy and policy charges by cutting our own costs."
British Gas announced a 5.5% increase for both gas and electricity customers earlier this week.
EDF said the 1.4% increase will take average bills to £1,158 a year, which it said reflected the increase in some of the fixed costs associated with supplying electricity.
A dual fuel standard variable customer choosing to pay by cash or cheque will see a combined increase of £28 a year (+2.3%) to £1,248 a year.
A statement said: "EDF Energy continues to face pressures with energy, policy and the costs of installing smart meters all increasing significantly since last summer.
"Ofgem found that costs have risen by an average of more than £57 over the previous six months when they reviewed and increased the level of the prepayment and safeguard tariff caps in February."
Ms Bigois added: "Rising costs mean we will be increasing our standing charge for electricity on June 7, affecting around 40% of our customers.
"Most of our customers, those on a fixed tariff, or who have a direct debit gas-only account, a safeguard tariff or prepayment meter will be unaffected by this change.
"We will be writing to affected customers this month to encourage them to choose a fixed-price tariff or to pay by direct debit to save on their bills."
The company added: "EDF Energy has done more than many suppliers to encourage customers to choose their energy tariff with 43% of customers having selected fixed tariffs.
"So far this year we have written to over one million customers to provide energy saving advice.
"All impacted customers will be written to this month, providing personalised information on how these changes will affect how much they pay.
"These letters will provide customers with information on cheaper tariffs, and for those paying by cash or cheque there will be additional detail on savings available if they switch to direct debit."
Stephen Murray, energy expert at price comparison website MoneySuperMarket, said: "Clearly the price rise from British Gas earlier this week has opened the floodgates and we're now officially in price rise season.
"It's fair to say the forthcoming energy price cap, even though it's still months from being signed off and introduced, is looking like a key factor in this round of price rises.
"The Big Six suppliers know they have a short window to adjust prices upwards before the Government starts to enforce pricing legislation.
"Regardless of what's happening, consumers on standard tariffs should focus on their own energy usage and get themselves on a competitive fixed rate tariff as soon as possible. The chances are that you're unnecessarily paying too much for your energy and now is the time to switch and save."
Claire Osborne of uSwitch.com said: "Following a shock price rise from British Gas, it is incredibly disheartening to see EDF jump at the opportunity to hike prices – exactly a year after they last announced an increase.
"While EDF may be playing down the size of the increase, their standard tariff is now one of the most expensive on the market.
"This is another kick in the teeth for EDF customers, who must be wondering whether this is going to happen every April."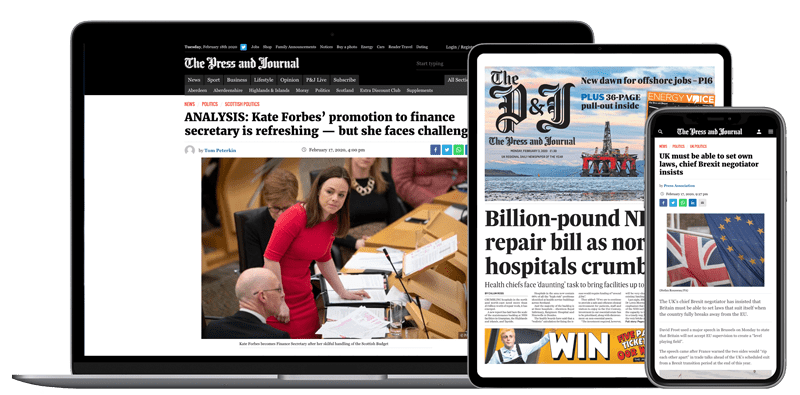 Help support quality local journalism … become a digital subscriber to The Press and Journal
For as little as £5.99 a month you can access all of our content, including Premium articles.
Subscribe