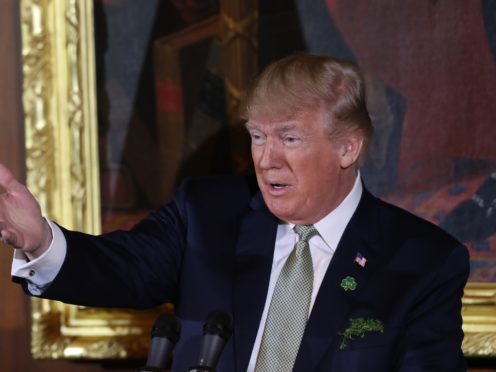 London's blue chip index edged out of the red on Thursday as US president Donald Trump played down the prospect of an attack in Syria.
The FTSE 100 ended the day relatively flat, up just 1.2 points at 7,258.34, though it lagged behind European peers including the French CAC 40 and German DAX, which rose around 0.6% and 1%, respectively.
Investors were breathing a sigh of relief as Mr Trump back-peddled on rhetoric over a potential strike in Syria following an alleged chemical attack by the Assad regime.
David Madden, a market analyst at CMC Markets UK, said: "Sentiment has improved somewhat in light of President Trump's softer stance regarding Syria.
"The US president stated that an attack on Syria may not be imminent and this has assisted with investor sentiment. Geopolitical issues have been heating up this week, but for now they appear to be cooling a little."
Sterling was trading higher, rising 0.4% against the US dollar to 1.424 and 0.9% versus the euro to 1.156.
It came in the wake of data from the Bank of England credit conditions survey, which pointed to a drop in the availability of unsecured credit.
"This indicates a lower risk appetite and is positive for the British economy, as a high level of unsecured debt can be damaging to households," Mr Madden said.
Brent crude prices fell 0.6% to around 71.50 US dollars per barrel, as investors started to cash in on Wednesday's high, sparked by geopolitical fears.
In UK stocks, IAG fell 7p to 608.6p amid news that the British Airways owner is exploring a potential acquisition of low-cost carrier Norwegian Air Shuttle.
Mothercare jumped 1.14p to 18.14p as investors cheered a much-needed recovery in online sales, which helped drive growth of 2.1% in the 12 weeks to March 24. It comes as the struggling retailer remains locked in talks with lenders over a refinancing deal.
Pub group Greene King surged 63.1p to 528p, having said it remains on track to meet full-year profit targets despite seeing like-for-like sales in the 49 weeks to April 8 fall 1.8% on the back of poor weather.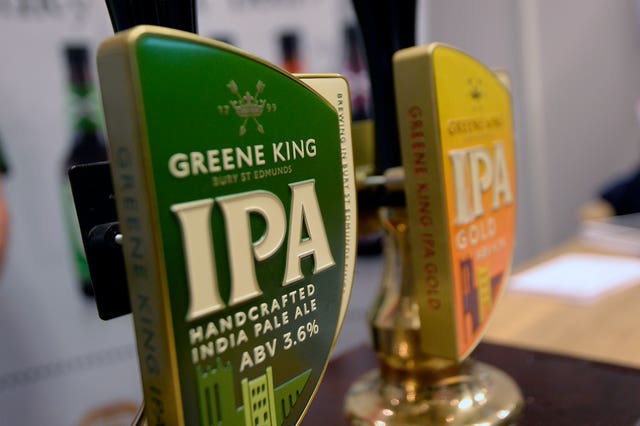 Shares in FirstGroup shot up 8.3p to 110.1p after the transport giant confirmed it had rejected a takeover approach by American private equity firm Apollo Management – though the financial details of the proposal were not disclosed.
Carpetright tumbled 3.95p to 38p on news that it would shut another 81 stores – with 91 sites having been earmarked for closure in total – and tap investors for £60 million under a sweeping restructure.
The rent on another 113 of its stores is set to be slashed under the company voluntary arrangement (CVA) proposals being put to landlords.
Furniture retailer Dunelm appeared to side-step the gloom shrouding the retail sector on Thursday, as third quarter sales rose 5.1% to £268.2 million. The news pushed shares up 46p to 570p.
Saga rose 6.7p to 123.7p as the over-50s travel and insurance firm reported a marginal rise in earnings thanks to growth across its travel arm, helping boost investor confidence following a profit warning in December.
Quiz rose 8.5p to 158.5p after reporting that sales grew by nearly a third in its first financial year since its initial public offering in July 2017 – rising from £89.8 million to £116.4 million in the year to March 31.
The biggest risers on the FTSE 100 were Micro Focus International up 88.5p to 1,258p, Tesco up 7.8p at 233.2p, easyJet up 51.5p at 1,661p, and Standard Life Aberdeen up 11.6p at 377p.
The biggest fallers on the FTSE 100 were ITV, down 7.3p at 142.9p, Randgold Resources down 184p at 5,692p, Rentokil down 5.4p at 273.2p, and Reckitt Benckiser Group down 114p to 6,036p.