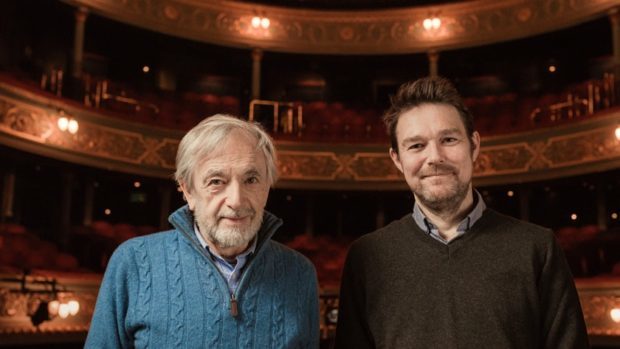 Filmmaker Bill Forsyth is turning his classic film Local Hero into a musical, 35 years after it was released in the cinema.
The movie, which tells the story of an American oil executive's bid to buy a remote Scottish village, is being adapted for the stage by Forsyth and David Greig, the artistic director of the Royal Lyceum theatre in Edinburgh.
Musician Mark Knopfler, of the band Dire Straits, who composed the 1983 film's iconic theme tune, is also involved in the project.
The new musical was jointly announced by bosses at the Royal Lyceum and the Old Vic in London.
It will have its premiere in the Edinburgh theatre in the spring of 2019, before moving to the Old Vic.
Greig said: "Local Hero is one of those great Scottish stories that has captured the imaginations of people across the world, it has been one of my favourite films since I first saw it as a teenager.
"To have the chance to revisit these wonderful characters to help create a musical is an absolute delight, but to be working alongside Bill Forsyth and Mark Knopfler to bring this to The Lyceum and Old Vic stages is a dream come true – it really feels like the stars have aligned!"
Old Vic artistic director Matthew Warchus said: "Bill Forsyth's Local Hero is high on my list of all-time favourite films. I have watched and re-watched it many, many times and never tire of its perfect mixture of situation comedy and romance, combined with a strong and important message.
"I'm absolutely delighted to be collaborating with the Royal Lyceum Theatre Edinburgh and this first-class creative team on what promises to be an unmissable stage adaptation."