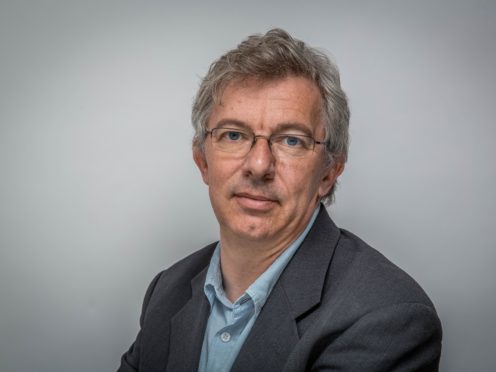 The Archers, the world's longest-running soap, has announced its new boss – Radio 4's drama and fiction commissioning editor Jeremy Howe.
Predecessor Huw Kennair-Jones quit the radio soap after just over a year to work on ITV soaps Coronation Street and Emmerdale.
Howe said: "Being in charge of Radio 4's drama and fiction has been one of the best jobs in the world.
"I am thrilled to be asked to do another of the best jobs in the world, to take up the reins of The Archers and to carry on the work of my illustrious predecessors Huw Kennair-Jones, Sean O'Connor and Vanessa Whitburn.
"It is an honour and privilege to be moving to Ambridge. I just hope that my favourite country walk along the Am hasn't been ruined by Brian's chemical misdemeanours," he said, in reference to the storyline which has seen Brian, who owns Home Farm, in the spotlight for possible contamination of his land with buried chemicals, which have now resurfaced and poisoned fish in the river Am.
Howe will take up his post later this year.
In his current role, Howe is responsible for commissioning over 300 titles a year including Book At Bedtime and all the drama on Radio 4.
Commissions have included an all-day dramatisation of Salman Rushdie's Midnight's Children and War And Peace.
Radio 4 and Radio 4 Extra controller Gwyneth Williams said: "Jeremy has made an outstanding contribution over many years as Radio 4's drama commissioning editor.
"He has brought drama into the heart of Radio 4 and commissioned countless memorable and agenda-setting programmes, in addition to overseeing our considerable portfolio of series, serials and individual dramas, including The Archers.
"During Jeremy's time we've had record audiences and each week over six million people listen to Radio 4 drama. Jeremy's contribution ranges more broadly than drama and includes repositioning our fiction though short stories and Book At Bedtime."
She added: "I am delighted that he has accepted the post of editor of The Archers and I know that he will bring his wit, flair and storytelling genius to the role. Archers fans will be in for a treat – Jeremy is the best."
The announcement comes after actress June Spencer said she is an "anonymous voice" on the programme and it would be nice to be acknowledged by having the cast list read out.