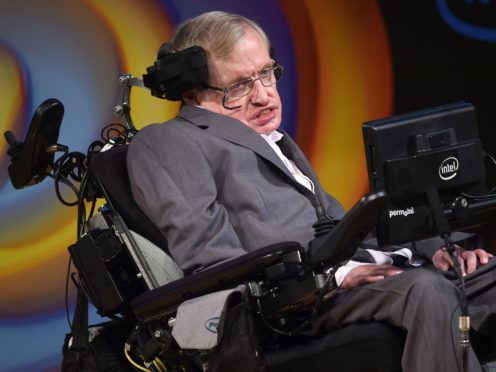 Professor Stephen Hawking is to star in a guest role in Radio 4's The Hitchhiker's Guide To The Galaxy: Hexagonal Phase.
The physicist will voice the role of The Guide Mark II, according to a preview snippet of the show released by the BBC.
The cult classic is returning to radio next month to mark the 40th anniversary of it first hitting the airwaves.
Prof Hawking will be joined by the original cast in the six-episode series of Douglas Adams' original sci-fi story which has been adapted from Eoin Colfer's And Another Thing…
Simon Jones will return to his role as Arthur Dent as he travels through space in his dressing gown while Absolutely Fabulous star Jane Horrocks has previously been announced as another guest star.
Geoff McGivern, Mark Wing-Davey and Sandra Dickinson are also among the cast for the series which will feature previously unpublished material from Adams.