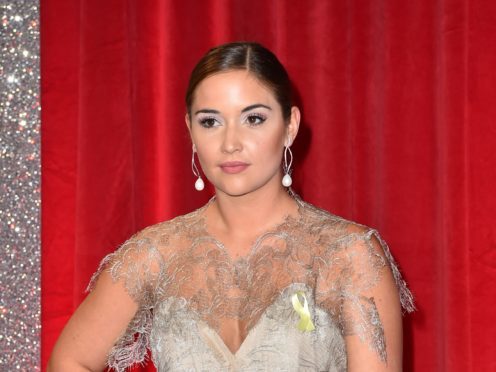 The family of EastEnders star Jacqueline Jossa have paid tribute to the actress as her final scenes on the soap aired.
Lauren Branning was seen leaving London behind with her son Louie after sister Abi was laid to rest in Friday night's episode.
Jossa – who has played the role of Lauren since 2010 – was praised for her performance across social media, including in a poignant message from her family.
Mother Selina wrote on her Twitter account: "Goodbye Lauren Branning!!
"Never been more proud of our daughter jacqueline mary jossa,we love you so much onwards and upwards love mum dad and family."
Jossa replied: "Thank you, it's all because of you!"
Jossa also paid tribute to Lauren and Abi on Instagram, writing: "Goodbye to the Branning sisters. I will miss you Lauren Branning. Always," alongside a snap of the two in Albert Square.