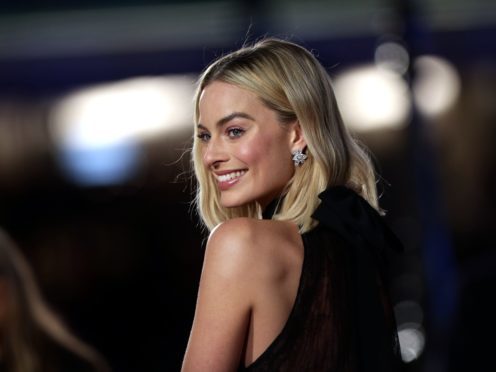 Margot Robbie's former Neighbours co-stars have made a video wishing her good luck ahead of Sunday night's Oscars.
The Australian star, 27, is nominated for best actress for her performance as figure skater Tonya Harding in I, Tonya.
Some of the Ramsay Street regulars made a video to say they would be rooting for Robbie, who played Donna Freedman on the soap from 2008 to 2011.
In the skit, Alan Fletcher, who plays Karl Kennedy, is seen calling to other Neighbours stars to come and watch the Oscars, telling them: "Get your skates on, it's starting."
He then says to the camera: "Darling Margot, all love to you from everyone at Neighbours."
Jackie Woodburne, who plays his wife Susan, adds: "We're so proud of you and everything that you've achieved."
Ryan Moloney, who plays Toadie Rebecchi in the long-running soap, joked: "We've loved you in I, Tanya… that's the Australian version!"
Robbie is up against Sally Hawkins, Frances McDormand, Saoirse Ronan and Meryl Streep for Best Actress at the awards.