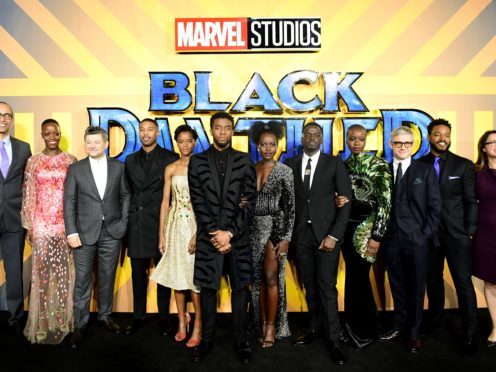 Black Panther is out-performing fellow comic-book superheroes Iron Man, Thor and Captain America at the UK box office, new figures show.
The Marvel blockbuster has been in cinemas for just three weeks but has already taken £35.4 million.
Only two other Marvel films had taken more money in the UK at this point in their release: 2015's Avengers: Age Of Ultron (£40.4 million) and 2012's The Avengers (£40.3 million).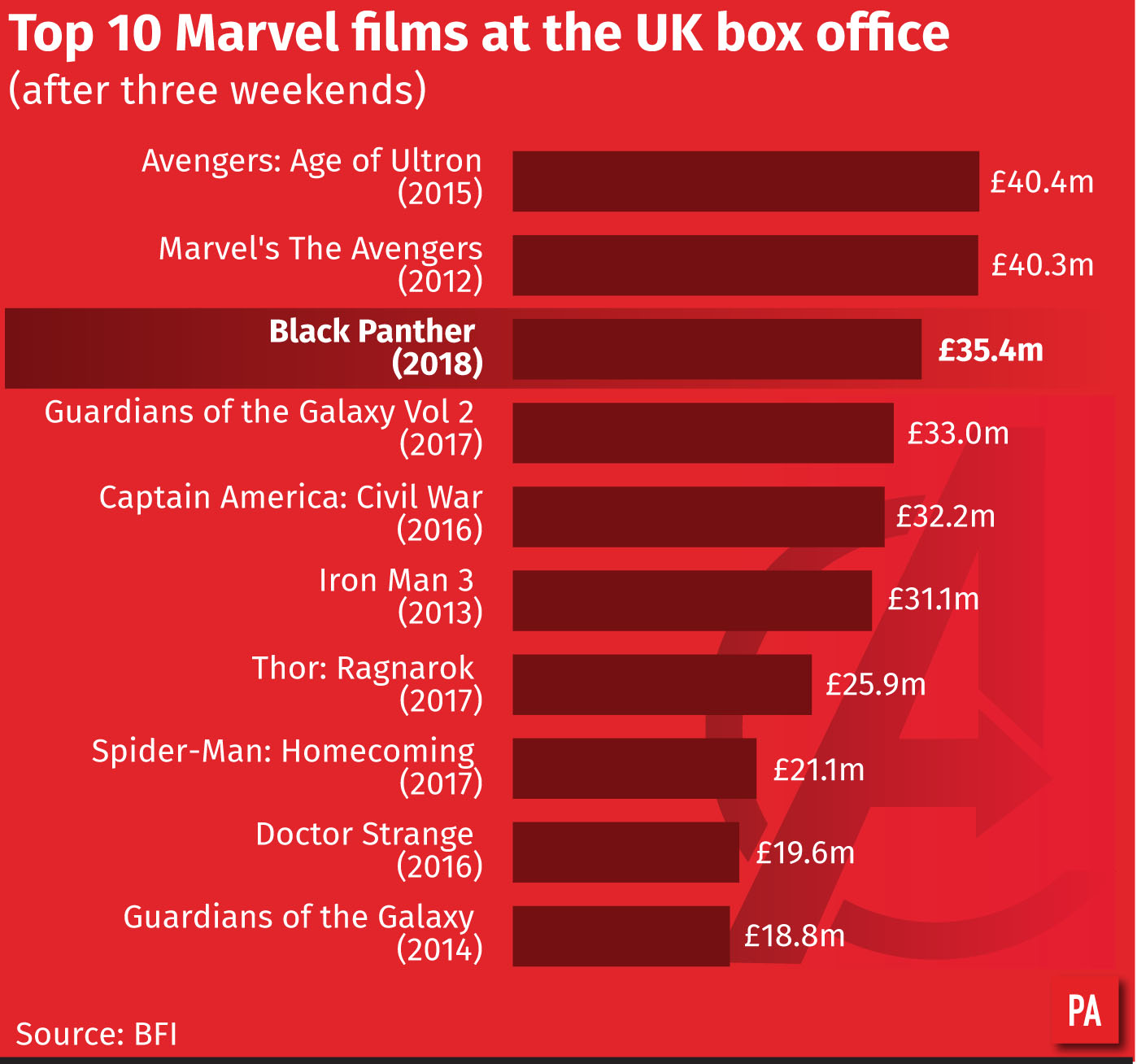 Though not as much of a household name in the UK as Spider-Man or Iron Man, Black Panther has outpaced both of them and looks likely to end up one of the biggest Marvel superhero films of all time.
Press Association analysis of figures from the British Film Institute show that the film is also running ahead of both Guardians of the Galaxy films and all three Captain America movies.
Black Panther stars Chadwick Boseman as T'Challa, the king of fictional African nation Wakanda, as well as Oscar winner Lupita Nyong'o, Michael B Jordan and Oscar nominee Daniel Kaluuya.
It is the first superhero film with a predominantly black cast, and has been praised by Michelle Obama for its inclusivity.
"Young people will finally see superheroes that look like them on the big screen," the former US First Lady said.
A total of 18 films set in the Marvel Universe have been released to date, with two more scheduled for later in 2018 – Avengers: Infinity War and Ant-Man And The Wasp.