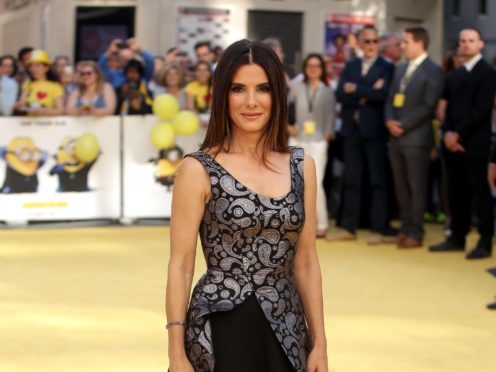 Sandra Bullock has said she was sexually harassed as a teenager.
The Gravity star said she was 16 at the time and was terrified nobody would believe her.
The actress is the latest Hollywood star to speak out about her own experience of sexual misconduct since the Me Too and Time's Up movements began.
Bullock, who donated $500,000 (£368,000) to Time's Up, told InStyle magazine: "It's easy to give money to people who are incredibly brave and outspoken.
"But Time's Up is not just about the actors — it's about the single mom who's been abused, bullied, and sexually harassed and is just trying to make every day safe.
"I also love All Raise, which has partnered with Time's Up to help close the gap on funding for women and minorities in technology.
"It's our duty to do whatever we can to help. I can safely say there is not one person I know who hasn't experienced some form of [harassment] or doesn't know someone [it's happened to].
"It happened to me when I was 16. And you're paralysed to a degree, thinking, 'Will anyone believe me?' And at that time? No.
"Up until recently it was the victim who was shamed, not the perpetrator.
"But just like with this [March For Our Lives], we can do peaceful protests and utilise the media. We're raising our children to be fearless. At least I hope I'm raising my kids that way."
Bullock also spoke about her adopted children Louis, eight, and Laila, five, saying: "Lou is supersensitive. I call him my 78-year-old son. He's like Shecky Greene, a Jewish Catskills comic.
"He's wise and kind. I saw that when they handed him to me. There was a spiritual bigness to him. I was like, 'I hope I don't eff that up.'
"And Laila is just unafraid. She's a fighter, and that's the reason she's here today. She fought to keep her spirit intact.
"Oh my god, what she is going to accomplish. She's going to bring some real change."