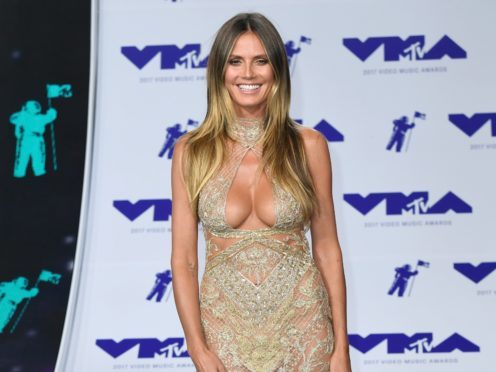 Famous faces from the worlds of fashion, music and entertainment have been photographed for a new book that celebrates the 90th anniversary of Mickey Mouse's first film appearance.
Model Heidi Klum, Star Wars actor Mark Hamill and rapper Tinie Tempah are among the stars set to feature in a range of portraits taken by British photographer Rankin.
The photographs in Mickey Mouse & Me will see the stars don the Disney character's famous ears and giant gloves as they pose next to a special black-and-white statue of him.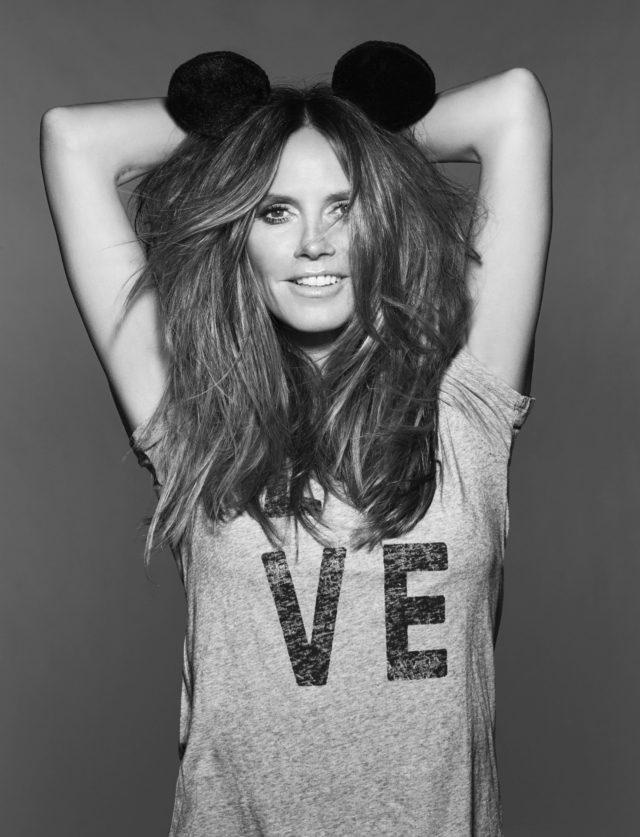 Actress and model Liv Tyler, TV presenter Phillip Schofield, and comedian Julian Clary will also feature and share stories of the impact Walt Disney's creation has had on their lives.
Copies of the book will be available exclusively on eBay in the summer. All proceeds from its sale will go to charity Together For Short Lives, which supports the care of seriously and terminally ill children.
Families who have received help from the charity will also appear in the book.
Rankin, whose full name is John Rankin Waddell, will also pose for a rare portrait in the book.
Explaining why he got involved in the project, he said: "Mickey Mouse amazed me as a kid and Disney Fantasia made me want to be involved in film.
"He is much more than a character – he's a symbol of optimism, hope and inspiration for people from every walk of life, and you can see his influence in my photography over the years.
"We've had a lot of fun making it, owe a debt of gratitude to those involved, and I hope we raise a lot of money for an incredible charity."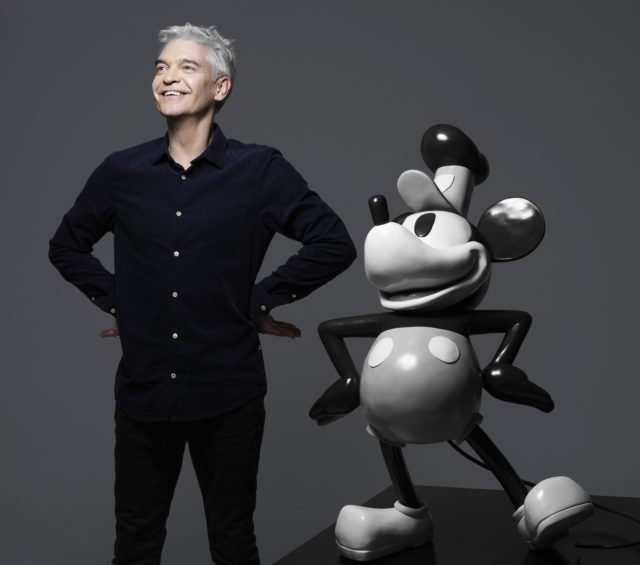 Commenting on his involvement, This Morning host Schofield said: "Mickey Mouse to me means safety, comfort and tradition. A general wash of happiness."
Comedian Clary said: "When I was four I can remember the theme music and it made me laugh. Mickey Mouse is the physical embodiment of laughter."
Mickey Mouse first appeared on screen in black-and-white animated short Steamboat Willie in 1928.
The character was voiced by his creator, Walt Disney, for almost 20 years.
To date, Mickey Mouse has appeared in more than 120 animated titles.