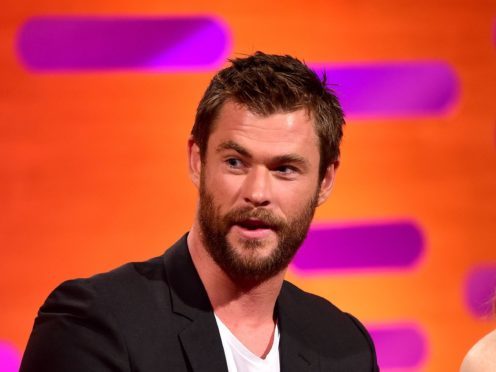 Chris Hemsworth has thanked fans after Avengers: Infinity War enjoyed a hugely successful opening weekend in China.
The superhero sequel made 200 million US dollars (£148 million) on its opening weekend in the country, according to Disney.
It is the second biggest three-day weekend opening ever in China when measured in local currency, the studio said.
Avengers: Infinity War, also starring Robert Downey Jr and Chris Evans, is now the fifth biggest selling film in history across the globe.
Hemsworth, who plays Thor in the franchise, thanked fans for their support.
In a video posted to Twitter, he said: "Avengers opened on the weekend in China, and it was the second biggest opening of all time, it was the biggest superhero film opening ever.
"The film continues to smash records, left right and centre, and I have said it before and I'll say it again, it's all thanks to you guys, all you legends who went out and saw the film."
He added: "Thank you so much, everyone who continues to support those characters and the Marvel universe, you are the best, we cannot thank you enough and we going to keep trying to crank them out for you."
Earlier this week, Avengers: Infinity War became the UK's biggest superhero film of all time after smashing a box office record.
The movie took £60 million in its first three weekends – eclipsing the previous record set by The Dark Knight Rises, which made a total of £56.3 million at the box office.
It also beat the £51.9 million taken in 2012 by Avengers Assemble to become the most successful Marvel movie ever in the UK.