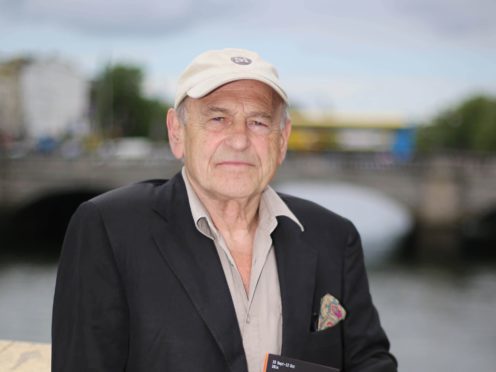 Irish playwright Tom Murphy has left a deep and enduring legacy, his former theatre company said after the award-winning writer died at the age of 83.
President Michael D Higgins was among those paying tribute to a man who portrayed the "essence" of Irishness – immigration, famine and loss – which was at the same time universal.
Murphy's plays were performed around the world.
The Druid Theatre Company said: "Druid is deeply saddened by the loss of playwright Tom Murphy.
"A native of Tuam, Co Galway, Tom Murphy, already an established Irish writer, became Druid's Writer in Residence in 1983.
"His relationship with Druid marked an important step for the young company and led to a decades-long relationship culminating in the productions of DruidMurphy in 2013 and Brigit/Bailegangaire in 2014.
"For four decades his work resonated with Irish audiences, creating a deep and enduring legacy."
Druid first produced plays by Murphy in 1984 – Famine and On The Outside – before premiering Conversations On A Homecoming in April 1985 and Bailegangaire, featuring Siobhan McKenna, in December 1985.
Druid toured the work widely during the 1980s, taking these Irish stories to new audiences in the US and UK.
Dominic Dromgoole, then artistic director of the Globe Theatre, remembered "these productions as one of the finest examples in the world of a company of actors and director giving particular life to a writer".
The theatre's statement said: "Today we have lost a friend, a colleague, a great Irish writer and man of the theatre."
Mr Higgins said Murphy made an outstanding contribution to Irish theatre.
"We have had no greater use of language for the stage than in the body of work produced by Tom Murphy since his earliest work in the 1960s.
"His themes were not only those which had influenced the very essence of Irishness – immigration, famine and loss – they were universal in their reach.
"From the early beginnings of his writings in Tuam, Tom Murphy produced a unique and often provocative body of work.
"He was above all the great playwright of the emigrant, more than anyone capturing, in a poignant, creative way, the transience that is at the heart of the emigrant experience."