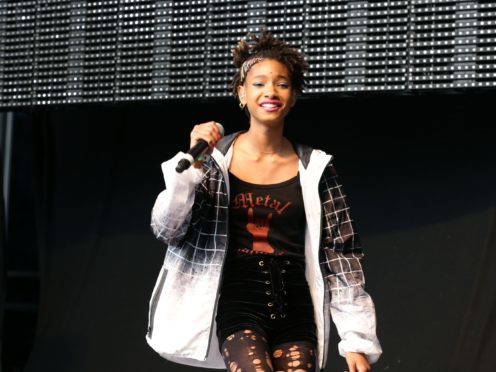 Willow Smith has revealed she first learned about sex from walking in on her famous parents.
The singer, who is the daughter of stars Will Smith and Jada Pinkett Smith, made the confession during her mother's Facebook show.
Talking to her mother and grandmother Adrienne Banfield Norris on Red Table Talk, Willow, 17, said: "My introduction to sex was obviously walking in on you and daddy."
Her mother was shocked by this, replying: "When the hell did you walk in on us?"
Willow recalled: "It was in Utah… not Utah. Aspen. I think it was in Aspen.
"I was going downstairs to get some juice and I saw for a little moment and I ran away. I was like, 'Oh my God, this is so crazy. What did I just see?'"
Pinkett said she did not remember the incident, with Willow adding: "It was not like I was seeing everything, it was dark. It was silhouetted."
When Pinkett Smith asked if her daughter had understood what she had seen, Willow said: "I felt I overstepped a boundary, I wasn't meant to be there."
The Magic Mike XXL star also spoke about discussing sex with her son Jaden and stepson Trey.
She said: "I knew the night, the night, Jaden lost his virginity.
"And I had a moment with Trey, in the kitchen, where I looked at him like 'You've had sex'.
She added: "He ran into the bathroom, and was like 'fine, yes, I've had sex'."