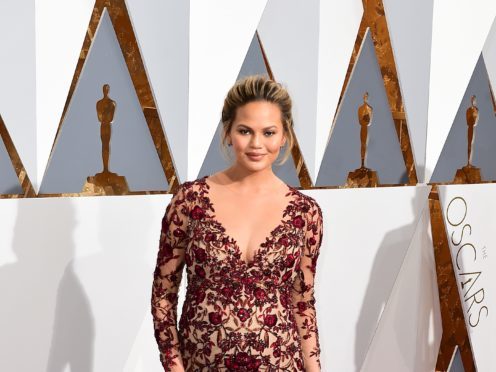 Chrissy Teigen performed a mocking impersonation of President Donald Trump during a speech at a protest against the separation of migrant families.
The model and TV presenter has been a vocal critic of Mr Trump and his policy of removing the children of illegal immigrants from their parents at the border.
On Saturday, Teigen, 32, spoke to thousands of people at a protest in Los Angeles and was accompanied by her husband, John Legend, and their newborn son, Miles Theodore.
During her speech, Teigen mocked the president by imitating his voice and the clip made it onto American news network CNN.
Teigen posted the clip to Instagram, along with the caption: "My Donald impression made it to CNN. please add to my wiki."
She also shared a picture of Miles at the rally and wrote: "Baby's first rally. #keepfamiliestogether."
During her speech, Teigen said she was "incredibly proud" to be the daughter of an immigrant and told the crowd her mother grew up in a village in Thailand.
She added: "America at its best is big, beautiful and diverse, like our great city of Los Angeles. Can you imagine this city without the contributions of immigrants?
"How bland, how flavourless LA would be, how boring. Too many people demonise immigrants like they're stealing something from the people born here. Immigrants don't come here to take from us, they add to what makes America special.
"I cannot even comprehend the kind of cruelty in the hearts of the people who have enacted this policy, but I do know they did not expect us to come together in such an incredible way and incredible numbers to resist this. We are here and we are not going away. We are here because we believe America can and should do better. And John and I are going to keep showing up and speaking out, and making sure your voices are heard."
Following repeated comments from Teigen on Twitter, Mr Trump blocked her from his account, an act a federal judge later ruled was a violation of the First Amendment.
After hearing the news in May, Teigen tweeted: "Well well well we meet again @realDonaldTrump."