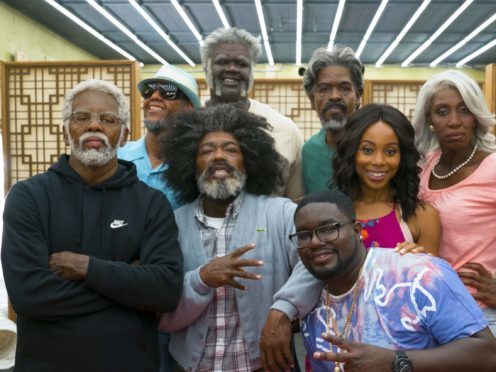 Comedian Lil Rel Howery has described working with NBA superstars for the movie Uncle Drew as "one of the coolest things I have ever experienced".
Howery and his fellow comic Nick Kroll appear in the film alongside past and present basketball players including Kyrie Irving, Shaquille O'Neal and Reggie Miller.
Irving, 26, plays for the Boston Celtics and makes his movie debut in Uncle Drew as an ageing player persuaded to get his old team back together for one last game while Howery, 38, and Kroll, 40, play rival coaches.
Howery was delighted to appear with the athletes.
He told the Press Association: "They were cool. To have them jump in our arena as actors, it was fun to watch them do that. And with comedy and be funny. And to watch them on the basketball court and see the switch go off when they put the ball on the floor, it was surreal to watch.
"It was one of the coolest things I have ever experienced."
Kroll added: "It's crazy. It's crazy to think people who are known for being the best in their arena, being sports, basketball particularly, people who are the best of the best for the last 30 years of basketball, it was so fun to watch them play.
"But then to watch them improvise and do bits, it's really amazing."