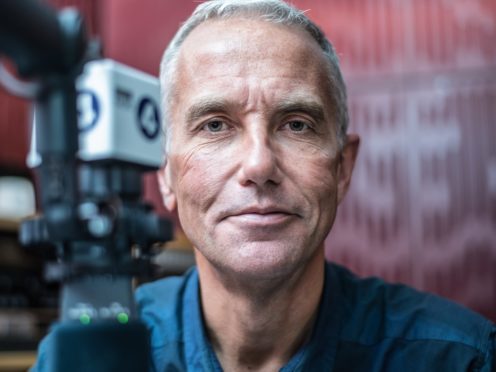 Eddie Mair has bowed out of the BBC by presenting his final radio show without revealing it was his last one.
The radio presenter told his co-stars that he did not want any "fuss or faff" after more than 30 years at the corporation.
Mair, who has been BBC Radio 4's PM flagship evening programme host since 1998, originally planned to air his final show on Friday August 10, but his final broadcast was on Wednesday.
The broadcaster, who is moving to LBC, concluded his final programme by playing Bring Me Sunshine, sung by Willie Nelson.
He later told the show's team that it was the "perfect" show to end on.
According to BBC News, Mair said in an email to the team: "No fuss or faff, just as I wanted. Genuinely unplanned, and with its origins in a listener idea.
"Perfect. Or as close to perfect as we're likely to get."
Mair, 52, explained why he was not in the office "as planned", saying that he seems to have "picked up one of those 48-hour bugs".
He said that working with the PM team had been the "joy" of his career, and that "one of the biggest struggles I had in deciding whether to leave is a truth we both understand.
"Yes I bring something to PM and I have talents and abilities that help the programme.
"But I also understand completely that the work of all the people on PM make me sound much much better than my own abilities can muster. This is just a truth. And what I wrestled with was, in essence, 'can I manage without them?'"
He said that he did not know the answer but that it was "high time I tried".
The BBC said that Paddy O'Connell will guest present PM on Thursday, and Carolyn Quinn on Friday, while a number of stand-in presenters, including Chris Mason, Sarah Smith and Johnny Dymond with Quinn, will host over the next few weeks.
Mair announced in early July that he would be leaving the BBC, and it was soon confirmed he would be taking up a new job at commercial talk radio station LBC in September.
In a statement about his departure from the BBC, Mair said: "It's 31 years since I joined the BBC, 25 years since I first presented PM, and 20 since it became my main gig.
"I thought this was the appropriate moment to step out and give someone else a chance, before I'm so old my sentences make no lasagne."
Mair will continue to present The Grenfell Tower Inquiry with Eddie Mair podcast in the coming months.
A representative for Mair has been contacted by the Press Association.