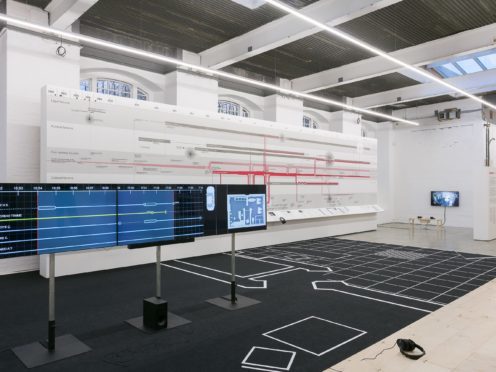 A multimedia collection documenting police attempts to clear a Bedouin village in southern Israel is included in an exhibition of work by artists shortlisted for this year's Turner Prize.
The academic group Forensic Architecture is one of four nominees for this year's award whose pieces were unveiled at London's Tate Britain on Monday.
This year's shortlist for one of the best known prizes for visual art is overtly political. For the first time, all of the artists work with the medium of the moving image.
Each work tackles "pressing political and humanitarian issues of today".
Forensic Architecture is an international research agency that uses video, photographs, scale models and text to investigate allegations of state and corporate violence.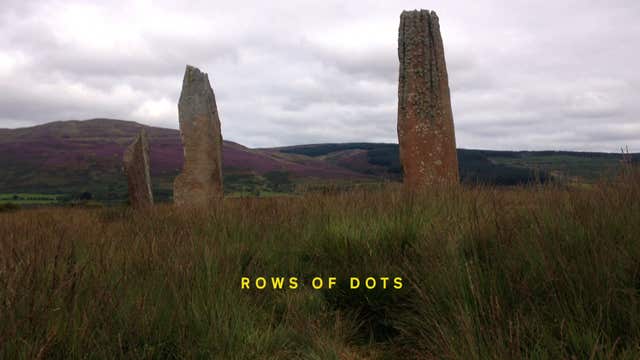 The group includes architects, film-makers, software developers, investigative journalists, lawyers and scientists.
The project, The Long Duration of a Split Second, spans two rooms in the exhibition.
A cinema room houses footage shot at the scene of the incident in January 2017. A second room contains other visual pieces that document the history of the Bedouin community in the region.
Also is the running for the £25,000 prize money are Naeem Mohaiemen, Charlotte Prodger and Luke Willis Thompson.
Films from each of these artists are also included in the exhibition, including a 30-minute video of the Scottish countryside filmed by Prodger on an iPhone.
Thompson has created portraits of people affected by racial and social inequality through silent black and white 16mm and 35mm films, including Diamond Reynolds, who broadcast the aftermath of the shooting of her boyfriend by a police officer during a traffic stop.
Mohaiemen's installation comprises a three-channel video called Two Meetings and a Funeral. It analyses leftist political movements in the third world through an exploration of transnational architecture in Algeria and Bangladesh.
Director of Tate Britain Alex Farquharson said: 'The artists shortlisted for this year's Turner Prize are tackling some of today's most important issues, from queer identity, human-rights abuses and police brutality to post-colonial migration and the legacy of liberation movements.
"For the first time, all the shortlisted artists work with the moving image and it's thrilling to see how wide a range of techniques and styles they use."
The public will able to view the works from Thursday until January 6 2019. The winner will be announced at an awards ceremony on December 4, which will be broadcast live on the BBC.