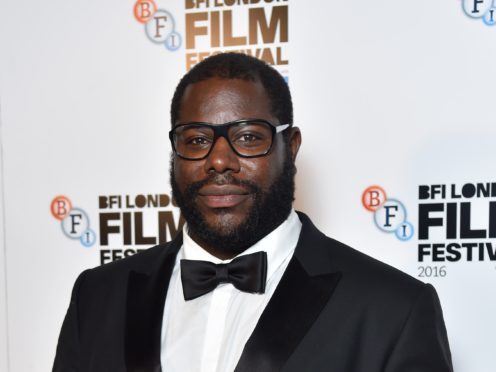 The BFI London Film Festival will begin today with the premiere of a new film by director Steve McQueen.
The London-born filmmaker, whose last movie 12 Years A Slave won the best picture Oscar, returns to the capital with Widows, based on the British TV series by Lynda La Plante which saw four women plan an art heist.
He will be joined at the festival's opening gala premiere in London's Leicester Square by stars Viola Davis, Daniel Kaluuya and Michelle Rodriguez.
McQueen's film follows the widows of three criminals, who are forced to pull off a robbery after their late husbands leave them in debt to local gangsters.
The festival will also see the world premiere of They Shall Not Grow Old, a documentary by Lord Of The Rings director Peter Jackson using digitally remastered archive footage from the Imperial War Museum and audio from the BBC's archive to show what life was like on the front during the First World War.
The premiere, which will be attended by the Duke of Cambridge, will be followed by a Q&A with Jackson and will be simultaneously screened in 250 cinemas around the UK on October 16, one of four films in the festival to be have showings outside of London.
Receiving a world premiere during the festival is Stan And Ollie, which will be the closing night gala and which follows Laurel and Hardy on their swansong tour round post-war Britain.
The film, which was shot on location in London, Worthing, Newcastle and Glasgow and stars Steve Coogan and John C. Reilly in the title roles, will be simulcast in cinemas around the UK to coincide with its London premiere on October 21.
The festival will also host its first premiere outside of the capital with the unveiling of Mike Leigh's new film Peterloo at Manchester's arts centre HOME on October 17.
The movie tells the story of the 1819 Peterloo Massacre, where British forces attacked a peaceful pro-democracy rally in Manchester, and stars Maxine Peake and Rory Kinnear, who are expected on the red carpet alongside Leigh.
That film will also be simultaneously screened in cinemas around the UK, as will Dogman, a film about an expert dog groomer by Gomorrah director Matteo Garrone.
There will also be premieres for Keira Knightley's new film Colette, Hugh Jackman's latest project The Front Runner and Michael Moore's political documentary Fahrenheit 11/9.
There will also be screenings of likely awards contenders The Favourite, starring Olivia Colman, Emma Stone and Rachel Weisz and Beautiful Boy, starring Timothee Chalamet and Steve Carell, as well as A Private War, starring Rosamund Pike as war correspondent Marie Colvin and Can You Ever Forgive Me? starring Melissa McCarthy and Richard E. Grant.
The BFI London Film Festival will run until October 21.