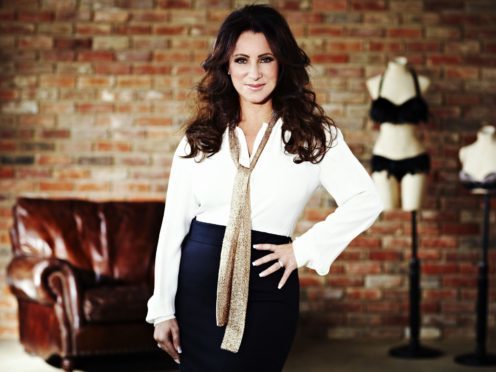 Ann Summers boss Jacqueline Gold has spoken about the need for the Me Too movement and empowering young girls to do more than "pour the tea".
The chief executive of the lingerie and sex shop chain has talked of her suffering abuse as a child, and of the fears holding women back from speaking out.
Gold said that girls should be brought up with the same aspirations as boys to ensure they both have an equal chance of entering the boardroom.
Speaking on BBC Radio 4's Desert Island Discs, the businesswoman welcomed the steps forward taken by the Me Too movement, and said of her own abuse "I try not to think about it too much".
She added on the broader movement of speaking out: "This has drawn a light on people's difficulties, it's important that that happens.
"I think the Me Too movement will go on and on and on. It's understandable that some women didn't speak out at the time. First of all there's that huge fear that nobody's going to believe you, then there's that fear: did I contribute to this in some way? No you didn't.
"But I think it's sometimes in our nature to look inward and take blame, and I think that's the way we were brought up.
"I feel very strongly about the way children are brought up. We need to empower women from the time they're little girls.
"This is about treating boys and girls exactly the same, not just giving all the chores to the little girls. No wonder when the boys do well and reach the boardroom they expect the women to pour the tea."
Gold said that she was inspired to launch a new direction for her father's chain of stores after encountering women who wished to have the same access to sex toys and underwear as men.
She said it was a revelation when she met a woman who told her "we want to spice up our sex lives, but we don't want our husbands doing it for us".
The chief executive said that getting the stores to be accepted by the public was fraught with difficulties, and that she received a bullet in the post while trying to establish a shop in Dublin.
She said of a pair of planning officials: "They were immediately on the phone trying to persuade me to open my store on a side street.
"They sort of played a good cop bad cop scenario. One of them said to me, 'if you do open that store, we cannot be held responsible for might happen to you'.
"I wasn't going to have anyone, in any shape or form, tell me that I couldn't open to store."
The full interview with Rose can bear heard on Desert Island Discs today at 11.15am on BBC Radio 4.