David Hockney has said the UK has become a "mean-spirited" place and that he particularly dislikes the smoking ban.
The Yorkshire-born artist, who has lived on-and-off in Los Angeles for much of his adult life, said he plans to spend time in France next year, where smoking is more acceptable.
Speaking at the Queen Sonja Print Award at the Royal Academy of Arts, where he received the inaugural lifetime achievement award, the 81-year-old told the Press Association the prize "makes me feel old".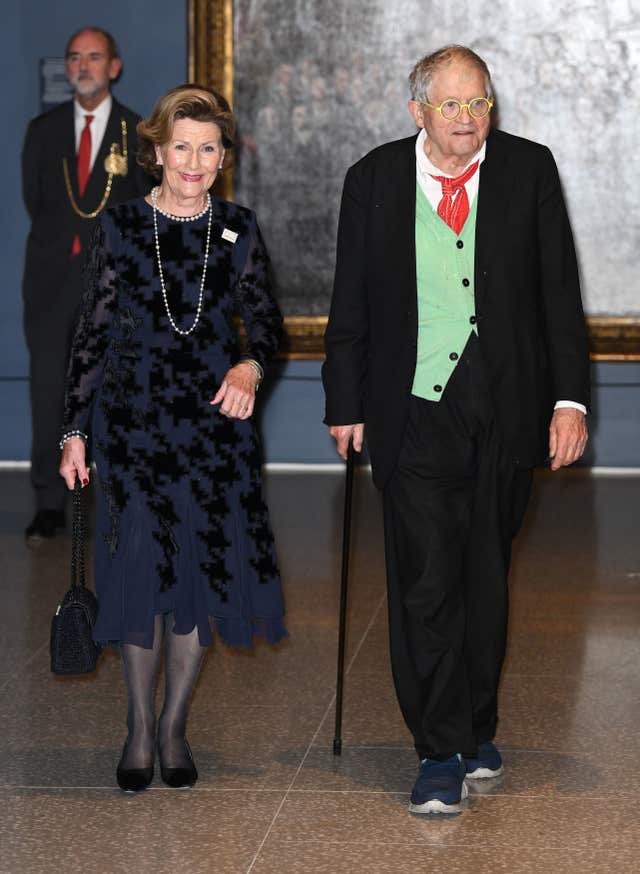 He added: "I always say in the studio I don't feel old, I just feel 30. I do still feel 30 in my studio, that is why I stay there most of the time.
"I'm OK, when I was young of course you think you're immortal, that is why the young smoke, they think they're immortal. They always will."
Reciting the poem Give Me A Doctor by WH Auden, he added: "Poets tell the truth.
"We are going to Normandy next year, I'm going to do the arrival of spring in Normandy.
"I will stay four or five months. I would point out France is a lot more smoker-friendly than England. I am still a smoker. I think it's mean-spirited.
"The smoking ban is really mean-spirited but England is a bit now I think. The press is mean-spirited.
"I don't care about it now I'm 80."
Asked if he thought America was also mean-spirited, he said: "It's getting that way but America used to be a very generous spirited place.
"I just don't go out much, I stay at home and smoke."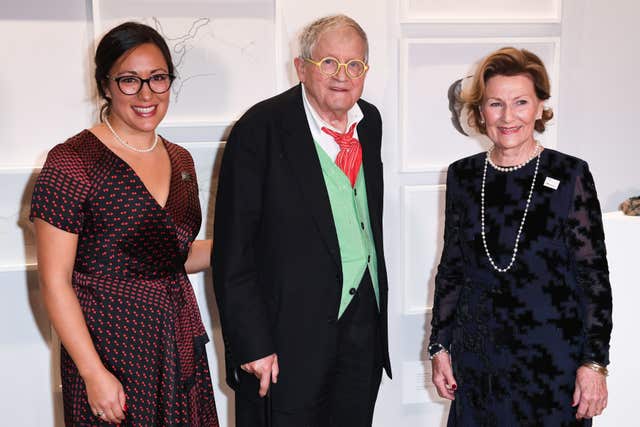 Hockney was presented with his award by Queen Sonja of Norway, who also handed the 2018 print award to Canadian artist Emma Nishimura.