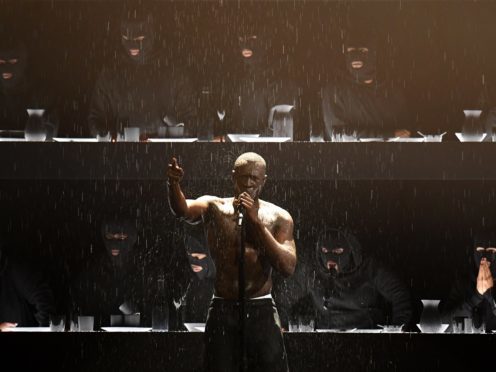 Downing Street has insisted Theresa May is "absolutely committed" to supporting those affected by the Grenfell Tower fire, after the Prime Minister came under a blistering attack from grime artist Stormzy at the Brit Awards.
In a politically charged rap seen by millions of TV viewers on Wednesday evening, the star questioned the PM directly, singing: "Yo Theresa May, where's the money for Grenfell?"
It is understood Mrs May did not watch the televised ceremony and her spokesman said he was "not aware of any plans" for her to contact Stormzy to discuss his concerns about the response to last June's tragedy which killed 71 people in west London.
Rapping bare-chested in an artificial rainstorm in the show's final performance, Stormzy – who had earlier picked up two gongs for best male artist and best album – sang: "What, you thought we just forgot about Grenfell? You criminals, and you've got the cheek to call us savages, you should do some jail time, you should pay some damages, you should burn your house down and see if you can manage this."
Mrs May's spokesman said the Government had so far committed £58.9 million to deal with the aftermath of the tower block blaze, including:
– £28 million announced in the Budget for mental health and emotional support, community space and investment in the Lancaster West estate
– Nearly £15 million towards rehousing those affected
– £6 million to help fire survivors through a discretionary fund
– £7.7 million under the Bellwin scheme to cover exceptional costs from major incidents
– £2.2 million for local community projects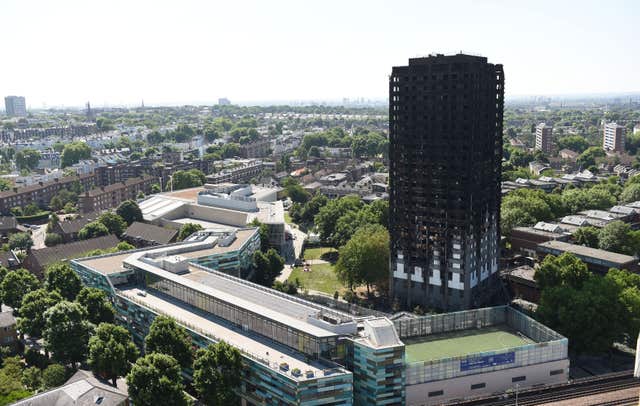 The spokesman said Mrs May was "absolutely committed" to helping those affected.
"The Prime Minister has been very clear that Grenfell was an unimaginable tragedy that should never have happened and should never be allowed to happen again," said the spokesman.
"She's determined that the public inquiry will discover not just what went wrong but why the voices of the people of Grenfell had been ignored over so many years.
"In terms of support for the people affected by this tragedy, more than £58 million has been committed."