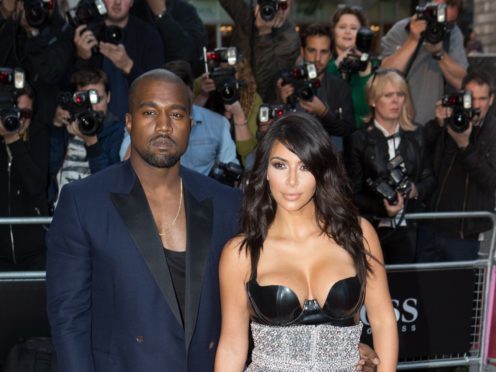 Kim Kardashian West has shared a photograph of her husband Kanye West carrying their daughter at the March For Our Lives protest, saying she hopes the four-year-old remembers it forever.
The famous family joined thousands of people who assembled this weekend to demand tighter gun control laws.
The black and white image, which was posted on Instagram, shows North riding on West's shoulders in the crowd in Washington DC.
Mother-of-three Kardashian West told her 109 million followers on the site: "What an amazing day yesterday to take my daughter to Washington DC to see our future leaders speak.
"Having my daughter march along-side her grandfather and parents was a day I hope she remembers forever."
She continued: "I know that the younger generation will vote to change these gun laws that so desperately need to be changed.
"Hearing these stories yesterday and meeting so many families affected by gun violence was heart breaking and I hope when it comes time to vote we all step up and vote to protect our children."
The student-led nationwide protest was organised in the US in the wake of the Valentine's Day massacre at Marjory Stoneman Douglas High School.