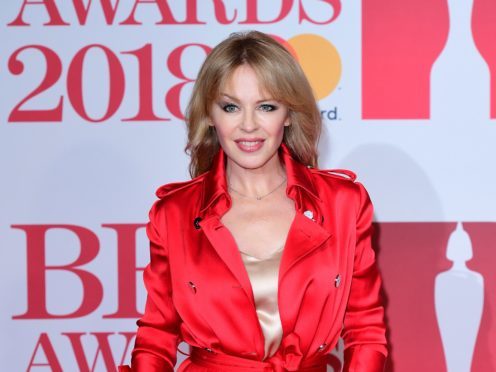 Kylie Minogue has said she considered having children on her own.
But the singer, 49, who split from fiance Joshua Sasse last year, said she decided that option was not for her.
Asked whether she would consider having children without a partner, she told Vogue Australia: "I did pursue that… That obviously wasn't the path for me, either.
"But," Minogue, who is sister to singer Dannii, said: "I think now… I love being an auntie."
And, she added: "I mean, if I was to meet anyone – that sounds really gloomy – but if there's one person on the planet Earth who might like me and I might like them, the chances are pretty high that that person would have children anyway.
"So I think it's more (likely) in that vein, than having children of my own."
Minogue, who has a new album out, Golden, said of the end of her relationship with Sasse, who was more than 15 years her junior: "I think we all know that things were not going great in my relationship, but, you know, when you're kind of deluded and you're thinking maybe, maybe… maybe this needs saving.
"Turns out, it didn't. But your family, they can see through all of that, and they probably just want to shake you and go: 'Can't you see what's happening, and what's happening to you?'.
"And what was happening was I was having like a slow, steady nervous breakdown, seriously!", she told the magazine.