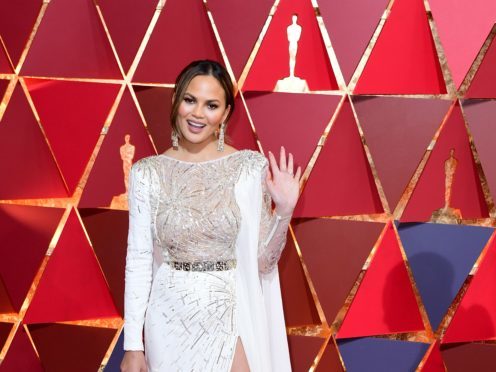 Kim Kardashian West and Chrissy Teigen joked about making dinner plans after Kanye West shared his texts with John Legend on Twitter.
The two women are close friends and the couples have been photographed having dinner together.
Shortly after West shared screenshots of Legend's text messages to him about Donald Trump, Teigen tweeted to Kardashian West: "are we still doing dinner on Friday or no lol."
The reality star replied: "Yes but maybe no phones."
Teigen joked about West's vocal support of the president when she referred to Happy Days star Scott Baio, who is also a Trump fan.
She wrote: "Can I bring my friend Scott Baio he's super chill."
Teigen, who married Legend in September 2013, later added: "So many years have been packed into this week. No more please, brain hurts."
West's recent comments about Mr Trump, in which he referred to him as his "brother" prompted Legend to text the rapper, asking him to reconsider aligning himself with the president.
West shared the texts and his own responses on Twitter, saying he wanted to "show that there are people around me that disagree with me and voice their opinion."
He added: "I respect everyone's opinion but I stand my ground."