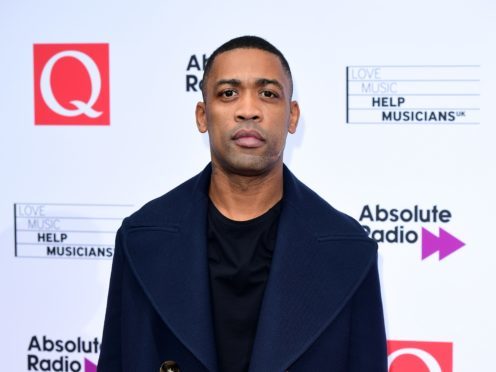 Grime star Wiley has called for people to put down their weapons amid a sharp increase in knife and gun crime.
The rapper, who has been stabbed 21 times, denied the violence was getting worse before hitting out at youth club closures which had left youngsters bored.
He also blamed council estates for keeping people down as well as the gap between rich and poor in society and said those involved needed to "wake up".
On Tuesday a man was shot dead in north-west London, bringing the total number of suspected murders in the capital so far this year to 63, prompting fears that violent crime could rise to the highest levels for a decade.
Meanwhile police figures released last month revealed a 22% increase in 2017 of offences involving a knife or sharp instrument from the previous year.
Wiley, 39, told the Press Association: "It's not worse than ever.
"It's been quiet for a minute, there's no youth clubs, the kids are bored. The kids are looking at everyone with money and saying f***.
"If you grow up on a council estate, you are not supposed to have money. A council estate is designed to keep you down."
He added: "No matter how much self-hate has been driven into me, I can't hate another person enough to take their life.
"Kids, put down the gun, put down the knife, if you've got a problem go on the grass," he said, meaning they should stick to using their fists if they still felt the need to fight.
The musician, who was born Richard Cowie Jnr, said he "should be dead", adding: "I'm not impressed when a kid stabs another kid because he was scared of that kid and now he's got to do 30 years and the other kid is dead.
"I'm not impressed with that behaviour and it doesn't make me laugh, it doesn't make me big up anyone, it's just not good."
After collecting his MBE at Buckingham Palace earlier this year, Wiley said he felt more of a responsibility to society since the honour.
"What it does mean is, I can't go on Twitter and have a rant, I can't go on Instagram and post stuff that shows I'm not acting my age.
"You just have to be, basically, you've got to be careful.
"That's what the MBE is about, you being a role model, guiding the musicians and different people, showing them how to be good."
Wiley, who released his latest album Godfather II last month, also revealed he was heading to Australia to study mix and sound engineering before recording any new music.
"No-one can mix my beats the way I wanted it to sound so I'm going to study and then I'll drop Godfather III on January 1 2020," he said.
"And that'll be my album when I'm allowed to use my resources."