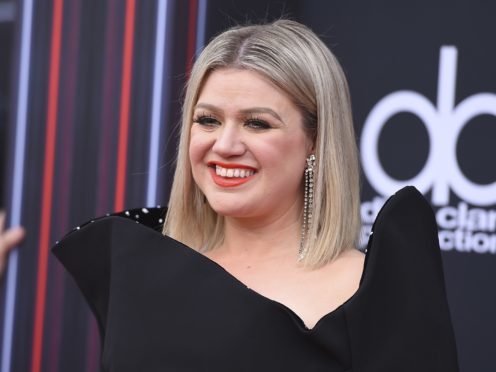 Host of the 2018 Billboard Music Awards Kelly Clarkson opened the ceremony with a call for a "moment of change" after 10 people were killed at a school shooting in Texas.
A 17-year-old student is being held on murder charges following the incident at Santa Fe High School in Santa Fe.
The shooting has reignited the fierce debate surrounding gun control in the United States, and Clarkson, who is from Texas, spent her opening moments as host of the awards making an emotional plea.
Clarkson had to compose herself on several occasions during her speech.
She said: "Once again we are grieving for more kids that have died for just absolutely no reason at all. And tonight they wanted me to say that, obviously we're going to pray for the victims and pray for their families, but they also wanted me to do a moment of silence.
"And I'm so sick of moments of silence. It's not working. So why don't we not do a moment of silence? Why don't we do a moment of action? A moment of change?"
Following the speech, the ceremony got under way with a performance from Ariana Grande, who took to the stage two days before the first anniversary of the Manchester Arena bombing.
Grande had just finished a show at the Manchester Arena on May 22 2017 when suicide bomber Salman Abedi detonated an explosive device in the foyer, killing 22 people and injuring hundreds more.
At the Billboard Music Awards, she performed an emotional rendition of No Tears Left To Cry, her first single since the atrocity.
British star Dua Lipa also performed, treating the audience to a version of her hit New Rules.
Before the ceremony kicked off, Kendrick Lamar was leading the way with six wins from the non-televised categories.
The 30-year-old rapper is tied with Bruno Mars and Ed Sheeran for most nominations with 15 but organisers announced Lamar had already won prizes including Top Rap Artist, Top Rap Male Artist and Top Rap Album for 2017's Damn.
He was also awarded the prizes for Top Billboard 200 Album, Top Streaming Songs Artist and Top Streaming Song (Audio).