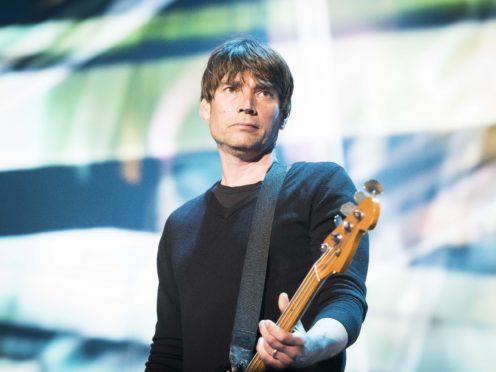 One of the masterminds behind the anthemic Vindaloo football song has said it is "stupid enough to be memorable".
Alex James, of Blur and Vindaloo creators Fat Les, has reminisced on the terrace chant beloved by England fans, which he says took just 15 minutes to write "in a sweaty room".
The song is enjoying renewed popularity 20 years after its release as England advance through the World Cup tournament in Russia, although co-writer James said the profits are half as good as a Christmas song.
James penned the song with actor Keith Allen and composer and guitarist Guy Pratt in 1998 for the World Cup in France.
Two decades later, the Blur bassist believes the song is enjoyed because it is an excuse to sing and be "stupid" despite changing tastes.
James told the Press Association: "I know the country has undergone a gourmet revolution since then, but I love the idea of people eating loads of curry so they can drink lots of beer."
He said: "We wrote it in 15 minutes. It was just me and Keith in a sweaty room. We got a record deal the next day.
"It's stupid enough to be memorable, and I think everyone in the Groucho club that night ended up in the video. They were happy days."
The track, and its comic video parodying The Verve, became an unofficial anthem of England supporters for the France 1998 World Cup.
It has shot up in popularity on the Amazon Music streaming service in the build-up to the latest tournament in Russia.
And, ahead of England's first group game against Tunisia, Vindaloo saw a 5,518% increase in streaming through the service.
Cheesemaker James is enjoying the current England run in Russia and has spoken of the popularity of Vindaloo on the terraces, but he believes a Christmas song would have been more profitable.
"It's an opportunity to be stupid on a massive scale," said James, who lives in the Cotswolds.
"There is that terrace sound. Football is one of the only times you hear unaccompanied singing now.
"I don't know what made it so popular. If I could bottle it I would have written another one.
"It's half as good as a Christmas record anyway. You only have a football tournament every two years."
For the clash between England and Sweden on Saturday, James will be heading to his local British Legion for a pint of lager tops and a burger.
He said he remains on the fence regarding the outcome of the match, adding: "It's going to be a grind. I think we should get there.
"But we've said that before and not made it."
James says he is currently working on a new cheese inspired by the second verse of Vindaloo, which says: "Can I introduce please to a lump of cheddar cheese."