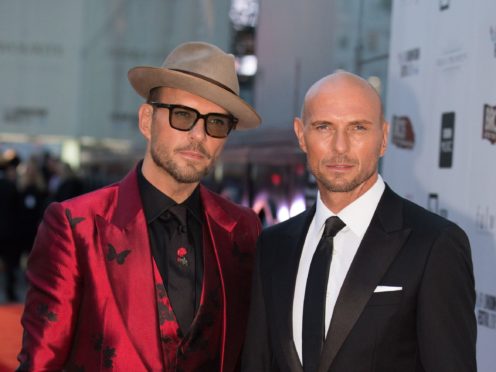 Matt Goss has said that making a new documentary about his Bros reunion with his twin brother Luke was so "painful" he almost quit halfway through.
Last year the duo allowed cameras to follow them in the run-up to two 30th anniversary gigs, but the process was at times difficult, and Matt said that the filming "almost broke us to the point of no return".
After such a long time away from the limelight and working together, the brothers, now 50, admitted to having reservations about making the documentary film, called Bros: After The Screaming Stops.
They later decided to be "brave" and have a "warts-and-all experience".
Speaking of the most difficult moment during the filming process, Matt told the Press Association: "I think Luke feeling like I didn't understand him, and me absolutely adamantly feeling like I did, and feeling that I had to be subservient just in case it would be more tumultuous – it became exhausting.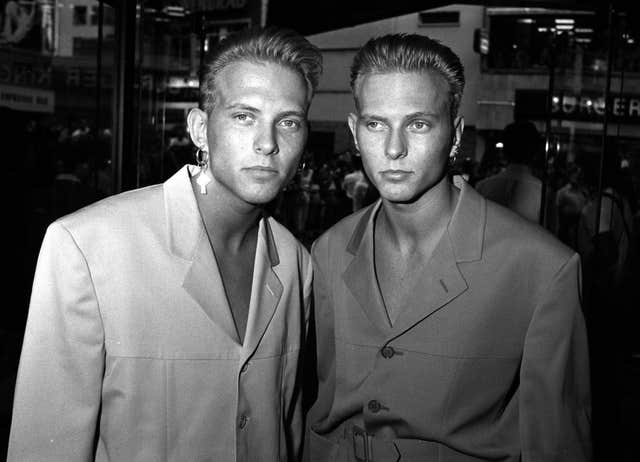 "I actually, halfway through the film, didn't want to carry on.
"It was very, very painful because again, we both have very successful solo careers and I just felt that we were at the point in some points in this film where… strangely this film almost broke us to the point of no return.
"But luckily it ended up doing the opposite. But it was a very close call, this film."
Luke, who rose to fame in the pop band with his brother and bassist Craig Logan in the late 1980s with hits including When Will I Be Famous, said that his most trying moments were talking about "loved ones we lost, personal struggles, speaking candidly about some of my feelings about Matt that were relevant to back in the day, knowing that he'd see it, was really hard for me, because I don't want to hurt his feelings ever."
"But again we made a deal with each other that we speak candidly and have the courage to do that, otherwise we're giving people something that's a sub-standard movie.
"I think the whole experience had its moments of being emotional, from beginning to end."
He added that he was more "terrified" about the gigs themselves, at London's O2 Arena, because he could not hide as the band's drummer.
"It's not a meek instrument. You've got to hold the band together so that everyone can go do what they do.
"I was hugely intimidated. But that said, the second night, I felt really free, I had a great time the second night, and I knew we were filming both nights."
Both Matt and Luke said they have regrets about the years they missed spending time together after Bros split in 1992.
Matt said: "I'll always regret time I haven't spent with my brother. We've lost too many people in our life."
Luke added: "I regret it in the sense we've wasted time together, but like you said, you can't change the past, you can only let it inform you so you can change things in the future and in the moment.
"So, truthfully, I'm glad that we worked it out and that we're hanging out more than ever, we have a lot of fun."
Bros: After The Screaming Stops is in cinemas now and available on DVD, Blu-ray and Digital on November 12.