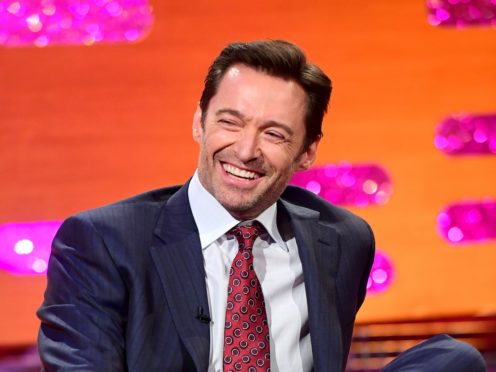 Hugh Jackman will open the Brit Awards with a song from The Greatest Showman.
The actor, who portrayed American showman PT Barnum in the popular musical film, will perform The Greatest Show.
His performance will be under the creative direction of the film's director Michael Gracey.
Despite mixed reviews from critics, The Greatest Showman was a box office success and its soundtrack, composed by Benj Pasek and Justin Paul, has topped the charts in the UK for 28 non-consecutive weeks.
In both the UK and America it has reached multi-platinum status, selling more than two million copies apiece.
Jackman confirmed his appearance in a fun video on his Instagram page, in which he jokingly lets the news slip to his dancers.
In the clip, he is seen telling himself "don't tell anybody, keep it to yourself, I know it's amazing but keep it to yourself" before entering a dance studio.
He tells his co-stars: "We're opening the Brits. Oh no! I didn't tell you that, I didn't tell you anything… we're just going to rehearse, it doesn't matter what we're rehearsing for.
"Why don't we just work on The Greatest Show for no reason? Don't tell anyone, I shouldn't have told you."
Brits chairman and chairman and CEO of Sony Music UK and Ireland Jason lley said: "We are delighted to welcome the Golden Globe and Tony Award-winning superstar Hugh Jackman to the Brits stage this month with a performance that is set to be nothing short of spectacular.
"The Greatest Showman soundtrack dominated the charts in 2018, breaking records all over the world as well as here in the UK. It's only fitting that the UK's biggest celebration of musical successes should be kicked off with a performance from the biggest selling album in the UK of the last year."
Jackman, also known for starring in the X-Men films as Wolverine and his Oscar-nominated turn in musical Les Miserables, will star alongside fellow Brits performers including Little Mix, Pink, Dua Lipa and Calvin Harris.
The Brit Awards take place on Wednesday February 20 at The O2 Arena London.